Registration Fees
regular: 100 euro
student: 25 euro
researchers with financial problems can apply for free admission (contact us)
The registration fee includes access to the scientific sessions, poster viewing, scheduled tea and coffee breaks, conference program and abstracts booklet, and attendance at the get-together party.
Registration Deadline
The registration deadline is July 31th, 2004.
How to register?
To register for the EMPG 2004, send an email with the subject "EMPG 2004 registration" to Liliane.VanHoe@UGent.be or send a fax to the faxnumber of our department: +32 9 2646487.

In the body of the email/fax, please include the following information:
Full Name
Complete Address
Phone + Fax
Email Address
Payment information (see below)
Payment information
We prefer payment by credit card. Please email/fax your credit card information [Name card holder, card number, expiration date and card security code (see information below)] to the above email address/faxnumber (together with your registration email/fax). For security reasons, we recommend that you send your credit card number and the expiration date/card security code in two separate emails/faxes.
Credit Card Security Code
The card security code (CSC) is usually a 3 - or 4 - digit number, which is not part of the credit card number. The CSC is typically printed on the back of a credit card (usually in the signature field). On some cards, all or part of the card number appears before the CSC, for example, 1234 567. In this example, 1234 are the last four digits of the credit card number, and 567 is the CSC.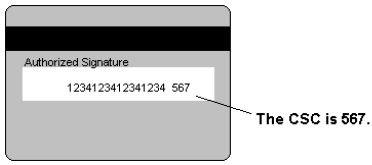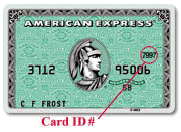 The number appears only on the card itself (not on receipts or statements), so provides some assurance that the physical card is in the possession of the buyer.

CSC is known by difference names with the different card associations. CSC is known to Visa as the Card Verification Code (CVV2); to MasterCard as the Card Validation Code (CVC2); and finally to American Express as the Card Identification Number (CID).