SRI LANKA
10/12 - 28/12/2014
Hans Matheve & David Billy Herman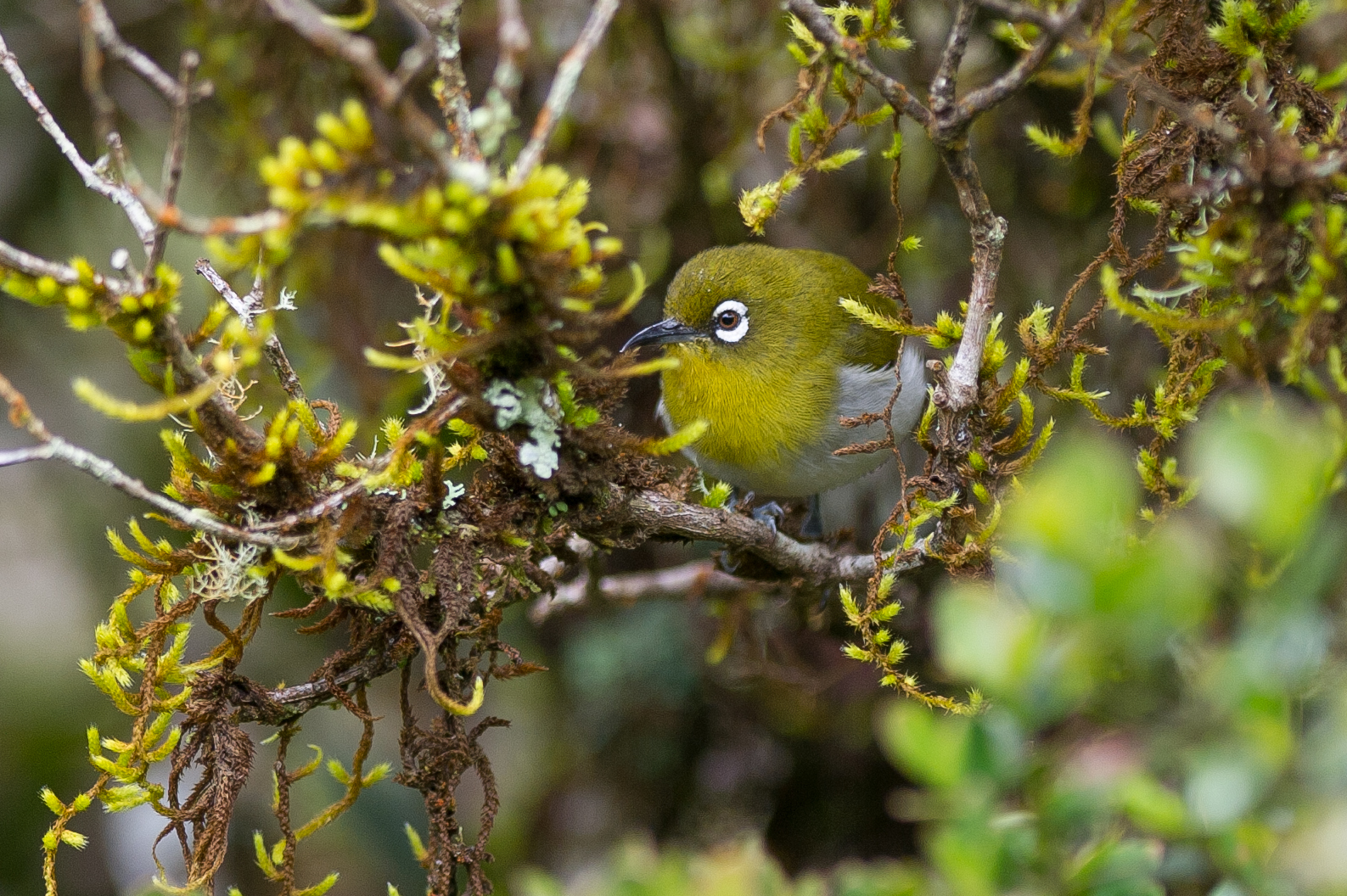 Picture by David Billy Herman ©
INTRODUCTION
Many thanks go out to Toon Spanhove, Jurgen Dewolf, Davy De Groote, & Johannes Jansen for pre-trip information! Amila Salgado of Birdwing Nature Holidays gave us some good advice and details on the spot.

A set of my bird sound recordings of this trip can be found at Xeno-Canto.
ITINERARY
| | |
| --- | --- |
| 10 dec | Departure from Brussels Airport. |
| 11 dec | Arrival at Colombo Airport + travel to Sinharaja NP (bus to Ratnapura 3,5 hrs, bus to Kalawana 1 hr 45', tuktuk to Kudawa 45'). Night in Kudawa. |
| 12 dec | Birding Sinharaja NP (outside NP, near Kudawa village). Night in Martins Simple Lodge. |
| 13 dec | Birding Sinharaja NP (inside park). Night in Martins Simple Lodge. |
| 14 dec | Birding Sinharaja NP (inside park + walk down to village). Night in Kudawa. |
| 15 dec | Birding Sinharaja NP (outside NP, near Kudawa village). Night in Kudawa. |
| 16 dec | Birding Sinharaja NP (outside NP, near Kudawa village) + travel to Nuwara Eliya (private car 5,5 hrs). Night in Nuwara Eliya. |
| 17 dec | Birding Horton Plains NP (private car 1hr drive one way) + birding Victoria Park. Night in Nuwara Eliya. |
| 18 dec | Birding Victoria Park + birding Surrey Bird Sanctuary (private car 30') + travel to Bibele (private car 4 hrs). Night in Bibele. |
| 19 dec | Birding Nilgala Forest. Night in Bibele. |
| 20 dec | Birding Nilgala Forest. Night in Bibele. |
| 21 dec | Birding Nilgala Forest + travel to Udawalawe (private car 3,5 hrs). Night in Udawalawe. |
| 22 dec | Birding Udawalawe NP. Night in Udawalawe. |
| 23 dec | Travel to Tissa (bus to Tanamville 1hr, bus to Tissa 1 hr, bus to Kirinda 30', tuktuk 15') + birding Yala NP (outside park). Night in Kirinda. |
| 24 dec | Birding Yala NP (inside park). Night in Kirinda. |
| 25 dec | Birding Bundala NP (private car 1 hr drive) + travel to Mirissa (bus to Matara 2,5 hrs, bus to Mirissa 30'). Night in Mirissa. |
| 26 dec | Relax in Mirissa. Night in Mirissa. |
| 27 ec | Whale watching trip off Mirissa + travel to Colombo (bus 2,5 hrs) + departure from Colombo airport. |
| 28 dec | Arrival at Brussels Airport. |
Note: Our initial itinerary changed somewhat as we (i) had problems when night birding at Sinharaja, see below, (ii) gained some extra time reducing the transport time budget using a private car in the middle of the trip and (iii) we suffered poor weather in the Nuwara Eliya area and the whole south east. We used the extra time to include Udawalawe NP as an extra birding site and needed 1 spare day at Mirissa as the whale trip was cancelled on the first day due to weather conditions.
Download kml file with all gps coordinates
PRACTICALITIES

Transport
Most of the time we used public transport to get around. It was often fairly easy and extremely cheap! Most cities have obvious bus terminals whereas transport hubs in smaller towns seem to grow organically. Most buses are rather basic, but some more luxury/direct coaches can be found to travel between the larger cities. Taxis were also frequently used, but the main local transport was done by tuktuks (motorized three-wheelers).

Via Amila Salgado of Birdwing Nature Holidays we were able to get a private car and driver for a reasonable price. We used this service for the middle part where travel distances were supposed to be long and camplex and where we would need a private car on the spot anyway (Horton Plains & Nilgala Forest). This saved us some travelling time and the hassle with changing buses and arranging early morning local transport. In hindsight I wouldn't recommend this for the independent traveller as it is not really necessary though clearly more expensive.


Accommodation
Accommodation was easy to find throughout. As most birding sites are within the tourist routes, we often found a good range of hotels from cheap to more luxurious places. In Sinharaja NP the most convenient place to stay as a birder is the simple but pleasant Martins Simple Lodge, more top-end hotels are found at quite a distance from the park. In general the accommodation is fairly cheap, but often somewhat basic and outworn. Food was excellent throughout and extremely cheap along the road. The 'normal' food is always spicy, make sure to ask a milder meal if you don't like it. Sri Lanka (like India) is a true heaven for vegetarians.
Money
In all cities there are ATMs and we had no problems while withdrawing money. On our trip, only for the Sinharaja part we had to make sure to bring sufficient cash (no ATM). In most other places the larger hotels will also accept the major foreign currencies as there are many tourists.
Weather
December should be a fairly good/dry month to visit Sri Lanka, although January might be a safer bet (ref: Lonely Planet). Unfortunately the whole country suffered bad weather for most of our time. The last 10 days we had rain. Apparently people had to be evacuated and some even died due to the torrential rains...

Health and safety
We encountered no health problems. Travelling independently caused no safety problems at all. We very often ate out on the street and didn't suffer the travellers disease. As Malaria is very rare in Sri Lanka, we were not advised take any prophylaxis (reference: Institute of Tropical Medicine).

Visa
It is possible to get your tourist visa on beforehand through the official Electronic Travel Authorization System. It saves some time when arriving at the airport, but it seemed possible to do it at the spot as well.

Electricity
Most plugs encountered were type D, which are directly accessible for the standard European plug. Best to bring your travel adapter. Read more at the Worldstandards website.
VISITED SITES

Below is a list of the sites we birded. To gather additional information www.cloudbirders.com was consulted for bird trip reports. Especially the reports of Jacob (2012), Marques (2012) and Spanhove (2012) were very useful!
Sinharaja NP
This national park in the south west of the country holds a very good portion of all the island endemics. We took a bus from Colombo to Ratnapura (3,5 hrs), next one to Kalawana (1 hr 45') and then a tuktuk to Kudawa (45'). The first night and at the end of our stay we were based in the small village of Kudawa, but the best place to stay is definitely Martin's Simple Lodge. One can start birding right at the balcony where the magpies are hop around while having breakfast. In the village of Kudawa Martin has a second (new) hotel.

When coming from the village, there are 2 ways up. If you cross the main bridge (6.440944, 80.420996) you can take the road to the left which is paved and you can drive up to the ticket office (6.435845, 80.419155) - from there on it continues a dirt track. If you keep right at the bridge, the unpaved jeep track can be accessed by 4WD vehicles and goes up to Martin's Lodge (6.431494, 80.414767). Eventually both tracks meet at the entrance gate of the park. For people on foot, it might be useful to know that next to Martin's Lodge there is a short-cut to get from the jeep track to the other dirt track towards the ticket office. To get tickets/guides or walk down, this is by far the faster way.

The entrance to the park itself (6.429673, 80.413877) is only a little but further than Martin's but is gated and a guard is round. To enter the park properly, a guide is compulsory. To find one, it is necessary to walk down towards the ticket office which opens only at 6.30 am. It seemed impossible to have a guide earlier in the morning or buying the ticket for us. They really wanted us to walk down, loose time and get a random guide. The guides are scheduled in a rotating scheme, so you need to be lucky to get a good one. Fortunately we ended up with Ranjith who knows his birds and stake-outs very well, speaks sufficient English, but was somewhat too pedantic.

The best birding is within the park where you can walk the dirt track towards the former research station (6.416681, 80.42364) and some smaller loops nearby. Most of the target species were found readily. Just outside the gate, both towards Martins as towards the ticket office, the forest is good as well but birding is slightly more difficult due to the noise of the nearby river. When taking the jeep track down for about 1km, there is a good site for the spurfowl at 6.437727,80.416102.

We also birded the area near the village of Kudawa. The better part was along a dirt track that forks of left just before main bridge (gps see above) and runs towards some settlements.

When wet, the forest is full of leeches which can be annoying. It is possible to buy leech socks (basically cotton bags) in the village.

An important word of caution: in the park it is not allowed to use playback of bird sounds and even make recordings! The guides however were all playing bird songs with their mobile phone and encouraged us very now and then when a target bird didn't cooperate immediately. Quite hypocrite habits... Outside the park, we were told, it is possible to use playback. On our nightly walks to look for the Bay-Owl however, we had controls by park officials - we were not allowed to walk around and spotlight. They took it very serious as we an an early morning control of our rooms to see if we were not collecting anything. Apparently in the past foreign people have been collecting insects, amphibians and reptiles. The next evening the same officials stopped us again and threatened with confiscating our spotlights, ipods, speakers and recording gear. We got away but therefore decided to leave the area earlier and stop our quest for the owl which was the only bird missing then...

Highlights: Serendib Scops-Owl (a single bird seen at its day roost just outside the park boundaries in a marshy area at 6.43126, 80.411727), Sri Lanka Spurfowl (daily heard and several seen: 3 birds taped in at the stake-out described above; 3 birds seen crossing the main road not far from Martin's Simple Lodge; and 2 birds in the garden of the Birds Paradise Lodge at 6.451142, 80.413678), Red-faced Malkoha (4 birds encountered, always in mixed species flocks inside the park, best near the research station at 6.415783, 80.423704), White-faced Starling (10+ birds were seen in total in the same feeding flocks as the Red-Faced Malkoha), (Sri Lanka) Scaly Thrush (2 birds seen early morning in the first part of the main trail inside the park at 6.422913, 80.416752), Green-billed Coucal (a group of 3 birds seen on two occasions inside the park at 6.418642, 80.420582, also heard along the trail near Kudawa village at 6.437165, 80.4263), Chestnut-backed Owlet (1 bird seen along the main trail inside the park at 6.424123, 80.416894, another was heard along the trail near Kudawa village at 6.436682, 80.427184), Sri Lanka Drongo (daily several seen, mainly inside or near the park), Sri Lanka Blue Magpie (daily a few seen, the easiest to see is at first light at Martin's dining room), Ashy-headed Laughingthrush (two groups seen along trail inside the park, in total 10+), Sri Lanka Myna (about 10 birds seen in total, best viewed from outside the forest when they perch up high in dead trees), Legge's Hawk-Eagle (a single bird seen soaring above the Sinharaja forest), White-throated Flowerpecker (daily a few birds seen, both in the park and near the village), Crimson-fronted Barbet (surprisingly only 1 bird seen in a fruiting tree near the Birds Paradise Lodge), Sri Lanka Gray Hornbill (daily a few birds seen), Orange-billed Babbler (daily good numbers seen), Spot-winged Thrush (on several days a few seen, mostly in or near the park), Brown-capped Babbler (only a few seen near the spurfowl stake-out, see above), Sri Lanka Frogmouth (a pair was taped in at night near Martin's Lodge, a well known day roost of another pair was seen inside the park), Malabar Trogon (daily seen or heard, mostly in or near the park), Black-throated Munia (only on 2 occasions seen, easier near Kudawa)
Horton Plains NP
The scenic highlands of this national park are a beautiful and easy accessible site for the higher elevation country endemics. Like most people we stayed in Nuwara Eliya as there is no closer accommodation. There is a wide range of choice. From the city you should have private transport to go up and make some road stops for birding. The winding drive up to the entrance gate takes about 1 hour (only 28 km) (6.839297, 80.812135). It opens at 6:00 am and you should buy tickets there - no guide needed here.

The first roadside stop is at the famous Arranga pools (6.831363, 80.807164), being a stake-out for the whistling thrush. It is about 1 km past the gate. The bird(s) area said to visit the pools early morning and/or late afternoon, so make sure you leave on time. We birded along the main road on both sides of the pool. Another pool worth to check might be at 6.833633, 80.809007.

Some kms further on there the headquarters and a parking lot (6.802229, 80.806765). From there one can make a 7km long loop trail that leads to the famous viewpoint 'World's End' (6.779981, 80.794015). When you have clear skies, the view is said to be spectacular, but clouds often roll in quickly. At the start we took the left side (going straight to World's End) as this part leads you through decent elfin forest for birding. The second half of the loop winds through grassy areas and passes a waterfall.

Highlights: Sri Lanka Bush-Warbler (only 1 bird seen near the Arranga Pool and 1 heard along the World's End Trail - we didn't search for more), Sri Lanka Wood-Pigeon (at least 3 seen and some more heard along the World's End Trail - difficult to see with poor visibility), Sri Lanka White-eye (easily seen good numbers), Yellow-eared Bulbul (good numbers), Dull-blue Flycatcher (1 bird near the Arranga Pool), Hill Swallow (several birds seen foraging above the grasslands). A Leopard was seen crossing the road calmly only some 15m away - while on foot! - just next to the Arranga Pool.
Victoria Park (Nuwara Eliya)
In the very heart of Nuwara Eliya Victoria Park is a famous birding site. The star birds are the annually wintering Pied Thrush and Kashmir Flycatcher. The ticket office is along the Udepusselawa Road (6.967242,80.768716). The gate only opens at 6:30, but you can ask the guard to enter earlier, leave for e.g. an identification document and pay afterwards.

Birding is very straightforward. We visited the park on 3 occasions: the early mornings are clearly better. The better area to look for skulking species is behind the ladies toilets at the NE site of the park (6.970720, 80.768923).

Highlights: Pied Thrush (brief views of 1 bird flying high up in the trees on the first day, the last morning we had excellent views of 2-3 birds near the ladies toilets), Kashmir Flycatcher (1 breeding plumage male seen on 2 consecutive days near the stream at ), Yellow-eared Bulbul (a few bird were around), Sri Lanka White-eye (small numbers only).
Waterfall Trail (Nuwara Eliya)
Within the city limits of Nuwara Eliya there is a reliable site for the whistling-thrush. To get there you need to drive to the famous St. Andrew's Hotel. In a sharp bend along the Waterfield Drive road park and take the trail at 6.981049, 80.765329. From here you just follow the steps about 100m until you reach a small dam. Higher up is another larger basin and the trails ends there.

Highlights: Sri Lanka Whistling-Thrush (a male gave good views at the second dam at 6.982121, 80.765755).
Surrey Bird Sanctuary
This former tea estate is now a smallish private area next to a holiday resort where birders are still welcome for a small entrance fee. It is still a reliable spot for the wood-pigeon and the wood-owl day roost. It is only about 23-24 km SE of Nuwara Eliya just before the village of Welimada. Take the turnoff (6.901431, 80.902028) and follow for ca 150m where you can turn left and you'll hit the building (6.899202, 80.900719). The friendly staff can help you finding the owl.

Highlights: Sri Lanka Wood-Pigeon (3 birds were seen in the small forest patch near the resort), Dull-blue Flycatcher (a single bird gave good views behind the resort, close to the owl roost), Brown Wood-Owl (a single bird was found on it's day roost at 6.898993, 80.901682).
Nilgala Forest (Gal Oya NP)
We included this nice open forest near Bibile in our itinerary as the tall grass areas holds Painted Francolin. Most people call it 'Nilgala Forest' but it might be part of the larger 'Gal Oya National Park'. A good portion of other dry habitat species can be seen here as well. We came from the Nuwara Eliya highlands by private car (4 hrs) and used the same car to take us out for birding. We stayed in Bibile at the Kinkiny Hotel where only a few hotels are available. If you're travelling by public transport, it should be possible to arrange a car in Bibile. Or even take one of the few buses towards Ampara. In the past the road was in said to be in terrible conditions but at the moment of our visit road works were going on. From 2015 onwards the whole stretch should be perfectly paved...

We mainly birded along the main road between km post 17-20 where Spanhove et al. saw the francolins as well as a small track (7.238607, 81.3173) leading to some settlements.

Another area we also explored on 2 occasions was an entrance road towards the Gal Oya NP. Take the turnoff to the right just past the police station (7.250264, 81.344789) near km 22. After some kms the area becomes more suitable and we think it is the same as described by Hornbuckle and Hervé. We continued and crossed the river (7.218372, 81.3591) which is the boundary of the National Park. From there onwards the forest is clearly more protected and suitable for the francolins.

We had no problems with the park rangers that passed us on the road inside the park. Some caution might be needed when wandering around as the area is full of elephants - we saw lots of tracks and dung...

Highlights: Sri Lanka Woodshrike (daily good numbers seen), White-tailed Iora (daily observations of single birds or small groups, 7 in total - the easiest seen at 7.23743, 81.315604).
Udawalawe NP
As we had some extra time to spend, we added this national park to our itinerary. It is only a slight detour travelling from Bibile to Tissa and took us only about 3,5 hrs with a private car. We stayed in a basic hotel in the village of Udawalwe itself, but other (and more top-end) is available near Embilipitiya.

The park entrance gate (6.438517, 80.888835) is situated along the Thanamalvila Road about 7 km East of Udawalawe village. About 200m further op is the ticket office where you need to pay the park entrance fee (quite expensive) and you can get a guide there, not sure if it is compulsory. To enter the park, you need to rent a safari truck that takes you around. It can be easily rented as all hotels seem to have multiple cars - it is expensive tough! There were far less tourists around here compared with Yala NP.

The birding is done from the open-air truck and some of the guides might know some stake-outs for specific (bird) species. The park has some grassland, scrub jungle and riverine forest. The avifauna is probably comparable with Yala NP but the pied-hornbills are much easier here and so are the numerous elephants...

Highlights: Malabar Pied-Hornbill (in total we saw 50+ birds, most of them perched out in open in large dead trees), Tricolored Munia (regularly seen small flocks, totalling up to 30+ birds), Gray-bellied Cuckoo (fairly commonly seen). We easily saw 50+ Elephants, often at very close distance.
Yala NP
The most touristic place we've visited, everybody seems to go for a safari in this national park as the chance of seeing a leopard is almost guaranteed. During our safari one was spotted hanging in a tree, all guides were warned and it was a huge traffic jam with 40 minutes (!) of waiting before we got views of this animal...

We travelled by bus from Udawalawe NP towards the junction with the A2 in Thanamalwilla (1hr) and took another bus to Tissa(maharama) (1 hr). Instead of staying in Tissa we moved on by bus to Kirinda (30 min) and took a tuktuk towards the park's entrance. In the coastal scrub some there is some isolated accommodation of which we choose Camp Teru (6.23833, 81.367404). The turn-off is poorly signposted (6.240205, 81.363343) and is about 7km from the park entrance. We do not highly recommend this place, but it is situated in a nice setting, the garden and nearby lagoons are birdy and the place is probably one of the cheaper options in this area. The staff barely speak English but are friendly and helpful. They can make all necessary arrangements for safari trips to Yala and/or Bundala NP.

On foot we explored the area next to our accommodation and found the pratincoles at the large lagoon (6.252281, 81.370456) on the way to the park entrance. The scrubby area near the turn-off to Camp Teru (6.240181, 81.364092) was good for nightjars.

To enter the park, you need to have a safari truck (probably each hotel can book one for you). At the ticket office (6.279459, 81.401503) you need to pay an expensive entrance fee and you can get a guide there as well. Birding is done from the open safari truck and there are only few places where you can get out.

We suffered very bad weather and decided to do only a half day safari instead of the planned full day. A good decision as the pouring rain continued for the rest of the day. Due to all the water and mud we almost got stuck with our car...

Highlights: Small Pratincole (4 birds at the large lagoon just outside NP, gps see above), Gray-bellied Cuckoo (5+ birds seen), Malabar Pied-Hornbill (we only saw 2 birds flying by), Sri Lanka Woodshrike (2 birds only). A Leopard and some Elephants were seen here as well.
Bundula NP
This coastal wetland park is a Ramsar reserve and boasting with waterfowl. Again: to enter you'll need a safari truck. The entrance (6.198987, 81.21056) is very close to the A2 running between Tissa and Hambantota, but can also be reached using smaller roads when coming from Kirinda, like we did.

The weather was horrible again, so we only had some roadside birding on the way to the park. The wetlands and rice paddies were full of birds. One water tank (6.197122, 81.28155) had some tall grass vegetation and should still hold a colony of Streaked Weavers.

Due to the weather and the fact that the park was partly flooded (and the main road as well) we decided to skip visiting the park. At the headquarters we only had a quick scan from the observation point. We preferred to avoid paying the entrance fee and the cost for an extra afternoon with the safari truck and leave for Mirissa straight away...

Highlights: Streaked Weaver (1 distant bird was briefly seen in the tall grass of the above described tank).
Mirissa area
The main reason for us to include a stopover at this tourist hotspot was to join a whale watching boat trip. Blue Whales and some other species are regularly seen as the continental shelf is not too far away from the mainland. We got there taking a bus towards Matara (3 hrs from Tissa) and another to Mirissa (30 min). All kinds of accommodation can be easily found and so are the seafood restaurants, bars and all kind of beach/water activities...

There are loads of companies that can take you out, but not all have the same quality. We used Mirissa Water Sports and it was the company that stayed out at sea the longest time, didn't join the aggregation of other boats too much and had good services overall. The harbour is close to the village (5.946845, 80.449982).

Highlights: Not much seen here birdwise apart from some terns and noddies. The highlight however were Blue Whales and Bryde's Whale.
FULL TRIP LIST
Taxonomy strictly follows Clements' 6th Edition (incl. updates). The list only contains species positively identified by at least one of our group. Birds identified by guides or other people only are not included, presumed species neither...
[242 species]
Lesser Whistling-Duck
Dendrocygna javanica
22/12/2014 - Udawalawe NP - monotypic - 10+
23/12/2014 - Yala NP (Kirinda area) - monotypic - 3
24/12/2014 - Yala NP - monotypic - 20+
25/12/2014 - Bundala NP - monotypic - 50+
Jungle Bush-Quail
Perdicula asiatica
19/12/2014 - Nilagala Forest - ssp ceylonensis - 3
Sri Lanka Spurfowl
Galloperdix bicalcarata
Country endemic
Restricted range
13/12/2014 - Sinharaja NP (inside park) - HO - monotypic - a few heard
14/12/2014 - Sinharaja NP (inside & near park) - monotypic - 2 times 3 seen
15/12/2014 - Sinharaja NP (Kudawa area) - monotypic - 2
16/12/2014 - Sinharaja NP (Kudawa area) - HO - monotypic - 1 heard
21/12/2014 - Nilgala Forest - HO - monotypic - 2 heard
Sri Lanka Junglefowl
Gallus lafayettii
Country endemic
12/12/2014 - Sinharaja NP (Kudawa area) - monotypic - 2 seen + more heard
13/12/2014 - Sinharaja NP (inside park) - monotypic - 5+
14/12/2014 - Sinharaja NP (inside & near park) - monotypic - 5
15/12/2014 - Sinharaja NP (Kudawa area) - monotypic - 5+ seen + more heard
16/12/2014 - Sinharaja NP (Kudawa area) - monotypic - 5+
17/12/2014 - Horton Plains NP - monotypic - 1 en route
18/12/2014 - Surrey Bird Sanctuary - monotypic - 1 seen + more heard
21/12/2014 - Nilgala Forest - monotypic - 5+
22/12/2014 - Udawalawe NP - monotypic - 5+
24/12/2014 - Yala NP - monotypic - 5+
Indian Peafowl
Pavo cristatus
19/12/2014 - Nilagala Forest - monotypic - 4 seen + more heard
20/12/2014 - Nilgala Forest - monotypic - 2 seen + more heard
21/12/2014 - Nilgala Forest - monotypic - 3+ seen + more heard
22/12/2014 - Udawalawe NP - monotypic - common
23/12/2014 - Yala NP (Kirinda area) - monotypic - fairly common
24/12/2014 - Yala NP - monotypic - fairly common
25/12/2014 - Bundala NP - monotypic - 10+
Little Grebe
Tachybaptus ruficollis
23/12/2014 - Yala NP (Kirinda area) - HO - ssp unspecified - 1 heard
24/12/2014 - Yala NP - ssp capensis - 1
25/12/2014 - Bundala NP - ssp capensis - 1
Asian Openbill
Anastomus oscitans
11/12/2014 - En route (Colombo-Sinharaja) - monotypic - a few
16/12/2014 - En route (Sinharaja-Nuwara Eliya) - monotypic - 3
23/12/2014 - Yala NP (Kirinda area) - monotypic - 1
24/12/2014 - Yala NP - monotypic - 5+
25/12/2014 - Bundala NP - monotypic - 3
Woolly-necked Stork
Ciconia episcopus
22/12/2014 - Udawalawe NP - ssp episcopus - 3
24/12/2014 - Yala NP - ssp episcopus - 5+
Painted Stork
Mycteria leucocephala
Near-threatened (NT)
21/12/2014 - En route (Bibele-Udawalawe) - monotypic - 10+
22/12/2014 - Udawalawe NP - monotypic - 10+
23/12/2014 - Yala NP (Kirinda area) - monotypic - 20+
24/12/2014 - Yala NP - monotypic - 30+
25/12/2014 - Bundala NP - monotypic - 15+
Indian Cormorant
Phalacrocorax fuscicollis
11/12/2014 - En route (Colombo-Sinharaja) - monotypic - a few
23/12/2014 - Yala NP (Kirinda area) - monotypic - 2
24/12/2014 - Yala NP - monotypic - a few
25/12/2014 - Bundala NP - monotypic - fairly common
Great Cormorant
Phalacrocorax carbo
22/12/2014 - Udawalawe NP - ssp sinensis - 2
25/12/2014 - Bundala NP - ssp sinensis - 10+
Little Cormorant
Phalacrocorax niger
11/12/2014 - En route (Colombo-Sinharaja) - monotypic - a few
16/12/2014 - Victoria Park (Nuwara Eliya) - monotypic - a few
17/12/2014 - Victoria Park (Nuwara Eliya) - monotypic - 1
21/12/2014 - En route (Bibele-Udawalawe) - monotypic - 5+
22/12/2014 - Udawalawe NP - monotypic - 5+
23/12/2014 - Yala NP (Kirinda area) - monotypic - a few
24/12/2014 - Yala NP - monotypic - a few
25/12/2014 - Bundala NP - monotypic - a few
Oriental Darter
Anhinga melanogaster
Near-threatened (NT)
21/12/2014 - En route (Bibele-Udawalawe) - monotypic - 2
22/12/2014 - Udawalawe NP - monotypic - 3
23/12/2014 - Yala NP (Kirinda area) - monotypic - 1
24/12/2014 - Yala NP - monotypic - a few
25/12/2014 - Bundala NP - monotypic - a few
Spot-billed Pelican
Pelecanus philippensis
Near-threatened (NT)
11/12/2014 - En route (Colombo-Sinharaja) - monotypic - 20+
21/12/2014 - En route (Bibele-Udawalawe) - monotypic - 1
22/12/2014 - Udawalawe NP - monotypic - 2
23/12/2014 - Yala NP (Kirinda area) - monotypic - 2
24/12/2014 - Yala NP - monotypic - 10+
25/12/2014 - Bundala NP - monotypic - 10+
Yellow Bittern
Ixobrychus sinensis
25/12/2014 - Bundala NP - monotypic - 1
Cinnamon Bittern
Ixobrychus cinnamomeus
25/12/2014 - Bundala NP - monotypic - 1
21/12/2014 - En route (Bibele-Udawalawe) - ssp cinerea - 1
22/12/2014 - Udawalawe NP - ssp cinerea - 5+
23/12/2014 - Yala NP (Kirinda area) - ssp cinerea - 5+
24/12/2014 - Yala NP - ssp cinerea - a few
25/12/2014 - Bundala NP - ssp cinerea - a few
Purple Heron
Ardea purpurea
11/12/2014 - En route (Colombo-Sinharaja) - ssp manilensis - 1
23/12/2014 - Yala NP (Kirinda area) - ssp manilensis - a few
25/12/2014 - Bundala NP - ssp manilensis - 10+
11/12/2014 - En route (Colombo-Sinharaja) - ssp modesta - a few
16/12/2014 - En route (Sinharaja-Nuwara Eliya) - ssp modesta - a few
21/12/2014 - En route (Bibele-Udawalawe) - ssp modesta - a few
22/12/2014 - Udawalawe NP - ssp modesta - a few
23/12/2014 - Yala NP (Kirinda area) - ssp modesta - a few
24/12/2014 - Yala NP - ssp modesta - fairly common
25/12/2014 - Bundala NP - ssp modesta - fairly common
Intermediate Egret
Mesophoyx intermedia
21/12/2014 - En route (Bibele-Udawalawe) - ssp intermedia - a few
22/12/2014 - Udawalawe NP - ssp intermedia - a few
23/12/2014 - Yala NP (Kirinda area) - ssp intermedia - a few
24/12/2014 - Yala NP - ssp intermedia - fairly common
25/12/2014 - Bundala NP - ssp intermedia - fairly common
Little Egret
Egretta garzetta
11/12/2014 - En route (Colombo-Sinharaja) - ssp garzetta - a few
16/12/2014 - En route (Sinharaja-Nuwara Eliya) - ssp garzetta - a few
18/12/2014 - En route (Nuwara Eliya-Bibele) - ssp garzetta - a few
21/12/2014 - En route (Bibele-Udawalawe) - ssp garzetta - a few
22/12/2014 - Udawalawe NP - ssp garzetta - a few
23/12/2014 - Yala NP (Kirinda area) - ssp garzetta - a few
24/12/2014 - Yala NP - ssp garzetta - fairly common
25/12/2014 - Bundala NP - ssp garzetta - fairly common
Cattle Egret
Bubulcus ibis
11/12/2014 - En route (Colombo-Sinharaja) - ssp coromandus - common
16/12/2014 - En route (Sinharaja-Nuwara Eliya) - ssp coromandus - common
17/12/2014 - Horton Plains NP - ssp coromandus - a few en route
17/12/2014 - Victoria Park (Nuwara Eliya) - ssp coromandus - a few
18/12/2014 - Victoria Park (Nuwara Eliya) - ssp coromandus - a few
18/12/2014 - En route (Nuwara Eliya-Bibele) - ssp coromandus - fairly common
19/12/2014 - Nilagala Forest - ssp coromandus - fairly common
20/12/2014 - Nilgala Forest - ssp coromandus - fairly common
21/12/2014 - Nilgala Forest - ssp coromandus - fairly common
21/12/2014 - En route (Bibele-Udawalawe) - ssp coromandus - common
22/12/2014 - Udawalawe NP - ssp coromandus - common
23/12/2014 - Yala NP (Kirinda area) - ssp coromandus - fairly common
24/12/2014 - Yala NP - ssp coromandus - fairly common
25/12/2014 - Bundala NP - ssp coromandus - fairly common
Indian Pond-Heron
Ardeola grayii
16/12/2014 - En route (Sinharaja-Nuwara Eliya) - monotypic - fairly common
16/12/2014 - Victoria Park (Nuwara Eliya) - monotypic - a few
17/12/2014 - Victoria Park (Nuwara Eliya) - monotypic - a few
18/12/2014 - Victoria Park (Nuwara Eliya) - monotypic - a few
18/12/2014 - En route (Nuwara Eliya-Bibele) - monotypic - a few
19/12/2014 - Nilagala Forest - monotypic - a few
20/12/2014 - Nilgala Forest - monotypic - a few
21/12/2014 - Nilgala Forest - monotypic - a few
21/12/2014 - En route (Bibele-Udawalawe) - monotypic - fairly common
22/12/2014 - Udawalawe NP - monotypic - fairly common
23/12/2014 - Yala NP (Kirinda area) - monotypic - a few
24/12/2014 - Yala NP - monotypic - fairly common
25/12/2014 - Bundala NP - monotypic - fairly common
Striated Heron
Butorides striata
24/12/2014 - Yala NP - ssp chloriceps - 1
Black-crowned Night-Heron
Nycticorax nycticorax
23/12/2014 - Yala NP (Kirinda area) - ssp nycticorax - 5
25/12/2014 - Bundala NP - ssp unspecified - 1
Black-headed Ibis
Threskiornis melanocephalus
Near-threatened (NT)
16/12/2014 - En route (Sinharaja-Nuwara Eliya) - monotypic - 3
21/12/2014 - En route (Bibele-Udawalawe) - monotypic - 10+
23/12/2014 - Yala NP (Kirinda area) - monotypic - 5+
24/12/2014 - Yala NP - monotypic - a few
25/12/2014 - Bundala NP - monotypic - 25+
Eurasian Spoonbill
Platalea leucorodia
23/12/2014 - Yala NP (Kirinda area) - ssp leucorodia - 10+
24/12/2014 - Yala NP - ssp leucorodia - 25+
25/12/2014 - Bundala NP - ssp leucorodia - 5+
Black-shouldered Kite
Elanus caeruleus
21/12/2014 - En route (Bibele-Udawalawe) - ssp vociferus - 2
22/12/2014 - Udawalawe NP - ssp vociferus - 5+
Oriental Honey-buzzard
Pernis ptilorhynchus
12/12/2014 - Sinharaja NP (Kudawa area) - ssp ruficollis - 1
13/12/2014 - Sinharaja NP (inside park) - ssp ruficollis - 1
15/12/2014 - Sinharaja NP (Kudawa area) - ssp ruficollis - 1
16/12/2014 - Sinharaja NP (Kudawa area) - ssp ruficollis - 1
16/12/2014 - En route (Sinharaja-Nuwara Eliya) - ssp ruficollis - a few
21/12/2014 - Nilgala Forest - ssp ruficollis - 2
22/12/2014 - Udawalawe NP - ssp ruficollis - 1
Crested Serpent-Eagle
Spilornis cheela
14/12/2014 - Sinharaja NP (inside & near park) - ssp spilogaster - 1
16/12/2014 - En route (Sinharaja-Nuwara Eliya) - ssp spilogaster - 1
20/12/2014 - Nilgala Forest - ssp spilogaster - 1
21/12/2014 - En route (Bibele-Udawalawe) - ssp spilogaster - 1
22/12/2014 - Udawalawe NP - ssp spilogaster - 3
Crested Hawk-Eagle
Nisaetus cirrhatus
12/12/2014 - Sinharaja NP (Kudawa area) - ssp ceylanensis - 2
19/12/2014 - Nilagala Forest - ssp ceylanensis - 1
22/12/2014 - Udawalawe NP - ssp ceylanensis - 10+
Legge's Hawk-Eagle
Nisaetus kelaarti
12/12/2014 - Sinharaja NP (Kudawa area) - monotypic - 1
Rufous-bellied Eagle
Lophotriorchis kienerii
16/12/2014 - En route (Sinharaja-Nuwara Eliya) - ssp kienerii - 2
18/12/2014 - En route (Nuwara Eliya-Bibele) - ssp kienerii - 2
Black Eagle
Ictinaetus malaiensis
15/12/2014 - Sinharaja NP (Kudawa area) - ssp perniger - 1
18/12/2014 - En route (Nuwara Eliya-Bibele) - ssp perniger - 2
15/12/2014 - Sinharaja NP (Kudawa area) - ssp badius - 1
22/12/2014 - Udawalawe NP - ssp badius - 1
19/12/2014 - Nilagala Forest - ssp besra - 1
23/12/2014 - Yala NP (Kirinda area) - ssp unspecified - 1
Brahminy Kite
Haliastur indus
11/12/2014 - En route (Colombo-Sinharaja) - ssp indus - a few
16/12/2014 - En route (Sinharaja-Nuwara Eliya) - ssp indus - 1
21/12/2014 - En route (Bibele-Udawalawe) - ssp indus - a few
22/12/2014 - Udawalawe NP - ssp indus - 5+
23/12/2014 - Yala NP (Kirinda area) - ssp indus - 5+
24/12/2014 - Yala NP - ssp indus - a few
25/12/2014 - Bundala NP - ssp indus - 1
26/12/2014 - Mirissa area - ssp indus - 1
White-bellied Sea-Eagle
Haliaeetus leucogaster
11/12/2014 - En route (Colombo-Sinharaja) - monotypic - 1
22/12/2014 - Udawalawe NP - monotypic - 3
23/12/2014 - Yala NP (Kirinda area) - monotypic - 3
24/12/2014 - Yala NP - monotypic - 2
25/12/2014 - Bundala NP - monotypic - 1
Gray-headed Fish-Eagle
Ichthyophaga ichthyaetus
Near-threatened (NT)
22/12/2014 - Udawalawe NP - monotypic - 3
White-breasted Waterhen
Amaurornis phoenicurus
16/12/2014 - En route (Sinharaja-Nuwara Eliya) - ssp phoenicurus - 2
19/12/2014 - Nilagala Forest - HO - ssp unspecified - heard
22/12/2014 - Udawalawe NP - ssp phoenicurus - 1
23/12/2014 - Yala NP (Kirinda area) - ssp phoenicurus - 10+
24/12/2014 - Yala NP - ssp phoenicurus - a few
25/12/2014 - Bundala NP - ssp phoenicurus - 10+
Purple Swamphen
Porphyrio porphyrio
25/12/2014 - Bundala NP - ssp poliocephalus - 25+
Eurasian Moorhen
Gallinula chloropus
25/12/2014 - Bundala NP - ssp chloropus - fairly common
Indian Thick-knee
Burhinus indicus
23/12/2014 - Yala NP (Kirinda area) - monotypic - 5+
Great Thick-knee
Esacus recurvirostris
24/12/2014 - Yala NP - monotypic - 5+
25/12/2014 - Bundala NP - monotypic - 10+
Black-winged Stilt
Himantopus himantopus
21/12/2014 - En route (Bibele-Udawalawe) - monotypic - 10+
22/12/2014 - Udawalawe NP - monotypic - 10+
23/12/2014 - Yala NP (Kirinda area) - monotypic - fairly common
24/12/2014 - Yala NP - monotypic - fairly common
25/12/2014 - Bundala NP - monotypic - fairly common
Black-bellied Plover
Pluvialis squatarola
23/12/2014 - Yala NP (Kirinda area) - monotypic - 1
24/12/2014 - Yala NP - monotypic - 5+
25/12/2014 - Bundala NP - monotypic - a few
Pacific Golden-Plover
Pluvialis fulva
23/12/2014 - Yala NP (Kirinda area) - monotypic - 3
24/12/2014 - Yala NP - monotypic - 10+
25/12/2014 - Bundala NP - monotypic - 20+
Yellow-wattled Lapwing
Vanellus malabaricus
21/12/2014 - En route (Bibele-Udawalawe) - monotypic - 1
22/12/2014 - Udawalawe NP - monotypic - 1
23/12/2014 - Yala NP (Kirinda area) - monotypic - 5+
24/12/2014 - Yala NP - monotypic - 20+
Red-wattled Lapwing
Vanellus indicus
11/12/2014 - En route (Colombo-Sinharaja) - ssp lankae - a few
16/12/2014 - En route (Sinharaja-Nuwara Eliya) - ssp lankae - a few
18/12/2014 - En route (Nuwara Eliya-Bibele) - ssp lankae - a few
19/12/2014 - Nilagala Forest - ssp lankae - a few
21/12/2014 - En route (Bibele-Udawalawe) - ssp lankae - a few
22/12/2014 - Udawalawe NP - ssp lankae - a few
23/12/2014 - Yala NP (Kirinda area) - ssp lankae - fairly common
24/12/2014 - Yala NP - ssp lankae - common
25/12/2014 - Bundala NP - ssp lankae - fairly common
Lesser Sand-Plover
Charadrius mongolus
23/12/2014 - Yala NP (Kirinda area) - ssp atrifrons - 20+
24/12/2014 - Yala NP - ssp atrifrons - fairly common
25/12/2014 - Bundala NP - ssp atrifrons - fairly common
Greater Sand-Plover
Charadrius leschenaultii
24/12/2014 - Yala NP - ssp unspecified - 5+
25/12/2014 - Bundala NP - ssp unspecified - 2
Kentish Plover
Charadrius alexandrinus
23/12/2014 - Yala NP (Kirinda area) - ssp seebohmi - 20+
24/12/2014 - Yala NP - ssp seebohmi - 10+
25/12/2014 - Bundala NP - ssp seebohmi - 10+
Little Ringed Plover
Charadrius dubius
23/12/2014 - Yala NP (Kirinda area) - ssp unspecified - 5+
24/12/2014 - Yala NP - ssp unspecified - 10+
25/12/2014 - Bundala NP - ssp unspecified - 10+
Pheasant-tailed Jacana
Hydrophasianus chirurgus
21/12/2014 - En route (Bibele-Udawalawe) - monotypic - 10+
25/12/2014 - Bundala NP - monotypic - fairly common
Common Sandpiper
Actitis hypoleucos
16/12/2014 - Victoria Park (Nuwara Eliya) - monotypic - 1
17/12/2014 - Victoria Park (Nuwara Eliya) - monotypic - 1
18/12/2014 - Victoria Park (Nuwara Eliya) - monotypic - 1
22/12/2014 - Udawalawe NP - monotypic - 2
23/12/2014 - Yala NP (Kirinda area) - monotypic - a few
24/12/2014 - Yala NP - monotypic - a few
25/12/2014 - Bundala NP - monotypic - a few
Green Sandpiper
Tringa ochropus
24/12/2014 - Yala NP - monotypic - 2
Common Greenshank
Tringa nebularia
23/12/2014 - Yala NP (Kirinda area) - monotypic - 1
24/12/2014 - Yala NP - monotypic - 5+
25/12/2014 - Bundala NP - monotypic - 1
Marsh Sandpiper
Tringa stagnatilis
21/12/2014 - En route (Bibele-Udawalawe) - monotypic - 3
23/12/2014 - Yala NP (Kirinda area) - monotypic - 20+
24/12/2014 - Yala NP - monotypic - fairly common
25/12/2014 - Bundala NP - monotypic - 5+
Wood Sandpiper
Tringa glareola
22/12/2014 - Udawalawe NP - monotypic - 2
23/12/2014 - Yala NP (Kirinda area) - monotypic - 3
24/12/2014 - Yala NP - monotypic - 5+
25/12/2014 - Bundala NP - monotypic - 5+
Common Redshank
Tringa totanus
23/12/2014 - Yala NP (Kirinda area) - ssp unspecified - 10+
24/12/2014 - Yala NP - ssp unspecified - 10+
Whimbrel
Numenius phaeopus
23/12/2014 - Yala NP (Kirinda area) - HO - ssp unspecified - 1 heard
Black-tailed Godwit
Limosa limosa
Near-threatened (NT)
24/12/2014 - Yala NP - ssp unspecified - 20+
25/12/2014 - Bundala NP - ssp unspecified - 20+
Ruddy Turnstone
Arenaria interpres
25/12/2014 - Bundala NP - ssp unspecified - 5+
Broad-billed Sandpiper
Calidris falcinellus
24/12/2014 - Yala NP - ssp unspecified - 1
Curlew Sandpiper
Calidris ferruginea
23/12/2014 - Yala NP (Kirinda area) - monotypic - 2
24/12/2014 - Yala NP - monotypic - 20+
25/12/2014 - Bundala NP - monotypic - 5+
Long-toed Stint
Calidris subminuta
25/12/2014 - Bundala NP - monotypic - 5+
Little Stint
Calidris minuta
23/12/2014 - Yala NP (Kirinda area) - monotypic - 50+
24/12/2014 - Yala NP - monotypic - fairly common
25/12/2014 - Bundala NP - monotypic - 20+
Barred Buttonquail
Turnix suscitator
22/12/2014 - Udawalawe NP - ssp leggei - 4
Oriental Pratincole
Glareola maldivarum
25/12/2014 - Bundala NP - monotypic - 5+
Small Pratincole
Glareola lactea
23/12/2014 - Yala NP (Kirinda area) - monotypic - 4
Brown-headed Gull
Chroicocephalus brunnicephalus
26/12/2014 - Mirissa area - monotypic - 10+
Brown Noddy
Anous stolidus
26/12/2014 - Mirissa area - ssp unspecified - 1
Bridled Tern
Onychoprion anaethetus
26/12/2014 - Mirissa area - ssp unspecified - 1
Little Tern
Sternula albifrons
24/12/2014 - Yala NP - ssp unspecified - fairly common
25/12/2014 - Bundala NP - ssp unspecified - fairly common
26/12/2014 - Mirissa area - ssp unspecified - a few
Saunders's Tern
Sternula saundersi
24/12/2014 - Yala NP - monotypic - 1
Gull-billed Tern
Gelochelidon nilotica
23/12/2014 - Yala NP (Kirinda area) - ssp unspecified - 4
24/12/2014 - Yala NP - ssp unspecified - 20+
25/12/2014 - Bundala NP - ssp unspecified - 5+
26/12/2014 - Mirissa area - ssp unspecified - a few
Caspian Tern
Hydroprogne caspia
24/12/2014 - Yala NP - monotypic - 5+
White-winged Tern
Chlidonias leucopterus
23/12/2014 - Yala NP (Kirinda area) - monotypic - 3+
25/12/2014 - Bundala NP - monotypic - a few
Whiskered Tern
Chlidonias hybrida
21/12/2014 - En route (Bibele-Udawalawe) - ssp unspecified - a few
22/12/2014 - Udawalawe NP - ssp unspecified - a few
23/12/2014 - Yala NP (Kirinda area) - ssp unspecified - fairly common
24/12/2014 - Yala NP - ssp unspecified - fairly common
25/12/2014 - Bundala NP - ssp unspecified - fairly common
Common Tern
Sterna hirundo
24/12/2014 - Yala NP - ssp unspecified - 10+
Great Crested Tern
Thalasseus bergii
23/12/2014 - Yala NP (Kirinda area) - ssp unspecified - 3+
24/12/2014 - Yala NP - ssp unspecified - 10+
25/12/2014 - Bundala NP - ssp unspecified - 10+
Lesser Crested Tern
Thalasseus bengalensis
26/12/2014 - Mirissa area - ssp unspecified - 5+
Rock Pigeon
Columba livia
25/12/2014 - Bundala NP - ssp intermedia - a few
Sri Lanka Wood-Pigeon
Columba torringtoniae
Vulnerable (VU)
Country endemic
Restricted range
17/12/2014 - Horton Plains NP - monotypic - 3 seen + more heard
18/12/2014 - Surrey Bird Sanctuary - monotypic - 3
Spotted Dove
Streptopelia chinensis
11/12/2014 - En route (Colombo-Sinharaja) - ssp suratensis - fairly common
12/12/2014 - Sinharaja NP (Kudawa area) - ssp suratensis - fairly common
13/12/2014 - Sinharaja NP (inside park) - ssp suratensis - a few seen + more heard
14/12/2014 - Sinharaja NP (inside & near park) - ssp suratensis - a few
15/12/2014 - Sinharaja NP (Kudawa area) - ssp suratensis - a few
16/12/2014 - Sinharaja NP (Kudawa area) - ssp suratensis - a few
16/12/2014 - Victoria Park (Nuwara Eliya) - ssp suratensis - a few
17/12/2014 - Victoria Park (Nuwara Eliya) - ssp suratensis - a few
18/12/2014 - Victoria Park (Nuwara Eliya) - ssp suratensis - fairly common
18/12/2014 - Surrey Bird Sanctuary - ssp suratensis - a few
18/12/2014 - En route (Nuwara Eliya-Bibele) - ssp suratensis - fairly common
19/12/2014 - Nilagala Forest - ssp suratensis - fairly common
20/12/2014 - Nilgala Forest - ssp suratensis - fairly common
21/12/2014 - Nilgala Forest - ssp suratensis - fairly common
21/12/2014 - En route (Bibele-Udawalawe) - ssp suratensis - common
22/12/2014 - Udawalawe NP - ssp suratensis - common
23/12/2014 - Yala NP (Kirinda area) - ssp suratensis - fairly common
24/12/2014 - Yala NP - ssp suratensis - common
25/12/2014 - Bundala NP - ssp suratensis - a few
Emerald Dove
Chalcophaps indica
12/12/2014 - Sinharaja NP (Kudawa area) - ssp robinsoni - 5+
13/12/2014 - Sinharaja NP (inside park) - ssp robinsoni - 5+
14/12/2014 - Sinharaja NP (inside & near park) - ssp robinsoni - 5+
15/12/2014 - Sinharaja NP (Kudawa area) - ssp robinsoni - 2
16/12/2014 - Sinharaja NP (Kudawa area) - ssp robinsoni - a few
19/12/2014 - Nilagala Forest - ssp robinsoni - 1
20/12/2014 - Nilgala Forest - ssp robinsoni - 1
21/12/2014 - Nilgala Forest - ssp robinsoni - 2
22/12/2014 - Udawalawe NP - ssp robinsoni - a few
Orange-breasted Pigeon
Treron bicinctus
22/12/2014 - Udawalawe NP - ssp leggei - 50+
23/12/2014 - Yala NP (Kirinda area) - ssp leggei - 5+
24/12/2014 - Yala NP - ssp leggei - 5+
Sri Lanka Green-Pigeon
Treron pompadora
Country endemic
12/12/2014 - Sinharaja NP (Kudawa area) - monotypic - 4
15/12/2014 - Sinharaja NP (Kudawa area) - monotypic - 3
16/12/2014 - Sinharaja NP (Kudawa area) - monotypic - 5+
19/12/2014 - Nilagala Forest - monotypic - 3
22/12/2014 - Udawalawe NP - monotypic - 1
Yellow-footed Pigeon
Treron phoenicopterus
19/12/2014 - Nilagala Forest - ssp phillipsi - 5+
20/12/2014 - Nilgala Forest - ssp phillipsi - 7
Green Imperial-Pigeon
Ducula aenea
12/12/2014 - Sinharaja NP (Kudawa area) - ssp pusilla - 4
13/12/2014 - Sinharaja NP (inside park) - ssp pusilla - 5+
14/12/2014 - Sinharaja NP (inside & near park) - ssp pusilla - 3
19/12/2014 - Nilagala Forest - ssp pusilla - 5+
21/12/2014 - En route (Bibele-Udawalawe) - ssp pusilla - a few
22/12/2014 - Udawalawe NP - ssp pusilla - 25+
23/12/2014 - Yala NP (Kirinda area) - ssp pusilla - a few
24/12/2014 - Yala NP - ssp pusilla - a few
Pied Cuckoo
Clamator jacobinus
22/12/2014 - Udawalawe NP - ssp jacobinus - 5+
23/12/2014 - Yala NP (Kirinda area) - ssp jacobinus - 1
24/12/2014 - Yala NP - ssp jacobinus - 2
Chestnut-winged Cuckoo
Clamator coromandus
19/12/2014 - Nilagala Forest - monotypic - 1
Common Hawk-Cuckoo
Hierococcyx varius
13/12/2014 - Sinharaja NP (inside park) - ssp ciceliae - 1
20/12/2014 - Nilgala Forest - HO - ssp unspecified - 2 heard
22/12/2014 - Udawalawe NP - ssp ciceliae - 1
24/12/2014 - Yala NP - ssp ciceliae - 1
Indian Cuckoo
Cuculus micropterus
19/12/2014 - Nilagala Forest - HO - ssp unspecified - 1 heard
21/12/2014 - Nilgala Forest - HO - ssp unspecified - 1 heard
Banded Bay Cuckoo
Cacomantis sonneratii
19/12/2014 - Nilagala Forest - ssp waiti - 1
Gray-bellied Cuckoo
Cacomantis passerinus
19/12/2014 - Nilagala Forest - monotypic - 1
22/12/2014 - Udawalawe NP - monotypic - fairly common
24/12/2014 - Yala NP - monotypic - 5+
Fork-tailed Drongo-Cuckoo
Surniculus dicruroides
19/12/2014 - Nilagala Forest - ssp stewarti - 1
20/12/2014 - Nilgala Forest - ssp stewarti - 1 seen + 1 heard
21/12/2014 - Nilgala Forest - ssp stewarti - 1 seen + more heard
Asian Koel
Eudynamys scolopaceus
11/12/2014 - En route (Colombo-Sinharaja) - ssp scolopaceus - 2
18/12/2014 - Surrey Bird Sanctuary - ssp scolopaceus - 1
18/12/2014 - En route (Nuwara Eliya-Bibele) - ssp scolopaceus - 2
21/12/2014 - En route (Bibele-Udawalawe) - ssp scolopaceus - 1
22/12/2014 - Udawalawe NP - ssp scolopaceus - 5+
23/12/2014 - Yala NP (Kirinda area) - ssp scolopaceus - 1
24/12/2014 - Yala NP - ssp scolopaceus - a few
25/12/2014 - Bundala NP - ssp scolopaceus - a few
Blue-faced Malkoha
Phaenicophaeus viridirostris
19/12/2014 - Nilagala Forest - monotypic - 3
22/12/2014 - Udawalawe NP - monotypic - 4
23/12/2014 - Yala NP (Kirinda area) - monotypic - 1
24/12/2014 - Yala NP - monotypic - 1
Sirkeer Malkoha
Phaenicophaeus leschenaultii
19/12/2014 - Nilagala Forest - ssp leschenaultii - 1
22/12/2014 - Udawalawe NP - ssp leschenaultii - 4
Red-faced Malkoha
Phaenicophaeus pyrrhocephalus
Vulnerable (VU)
Country endemic
Restricted range
13/12/2014 - Sinharaja NP (inside park) - monotypic - 4
Greater Coucal
Centropus sinensis
12/12/2014 - Sinharaja NP (Kudawa area) - ssp parroti - 1 seen + more heard
15/12/2014 - Sinharaja NP (Kudawa area) - HO - ssp unspecified - 1 heard
19/12/2014 - Nilagala Forest - ssp parroti - 2 seen + more heard
20/12/2014 - Nilgala Forest - ssp parroti - 1 seen + more heard
21/12/2014 - Nilgala Forest - ssp parroti - a few
21/12/2014 - En route (Bibele-Udawalawe) - ssp parroti - a few
22/12/2014 - Udawalawe NP - ssp parroti - a few
23/12/2014 - Yala NP (Kirinda area) - ssp parroti - a few seen + more heard
24/12/2014 - Yala NP - ssp parroti - a few
Green-billed Coucal
Centropus chlororhynchos
Vulnerable (VU)
Country endemic
Restricted range
12/12/2014 - Sinharaja NP (Kudawa area) - HO - monotypic - 1 heard
13/12/2014 - Sinharaja NP (inside park) - monotypic - 3
Serendib Scops-Owl
Otus thilohoffmanni
Endangered (EN)
Country endemic
Restricted range
13/12/2014 - Sinharaja NP (inside park) - monotypic - 1
Spot-bellied Eagle-Owl
Bubo nipalensis
14/12/2014 - Sinharaja NP (inside & near park) - HO - ssp unspecified - 1 heard
Brown Fish-Owl
Ketupa zeylonensis
22/12/2014 - Udawalawe NP - ssp zeylonensis - 4
Jungle Owlet
Glaucidium radiatum
19/12/2014 - Nilagala Forest - ssp radiatum - 1
21/12/2014 - Nilgala Forest - ssp radiatum - 1
Chestnut-backed Owlet
Glaucidium castanotum
Near-threatened (NT)
Country endemic
12/12/2014 - Sinharaja NP (Kudawa area) - HO - monotypic - 1 heard
13/12/2014 - Sinharaja NP (inside park) - monotypic - 1 seen + 1 heard
Brown Wood-Owl
Strix leptogrammica
18/12/2014 - Surrey Bird Sanctuary - ssp ochrogenys - 1
Sri Lanka Frogmouth
Batrachostomus moniliger
12/12/2014 - Sinharaja NP (Kudawa area) - monotypic - 1 seen + 1 heard
13/12/2014 - Sinharaja NP (inside park) - monotypic - 2
14/12/2014 - Sinharaja NP (inside & near park) - monotypic - 2
Jerdon's Nightjar
Caprimulgus atripennis
23/12/2014 - Yala NP (Kirinda area) - ssp aequabilis - 1 seen + 1 heard
Indian Nightjar
Caprimulgus asiaticus
23/12/2014 - Yala NP (Kirinda area) - ssp eidos - 1 seen
Brown-backed Needletail
Hirundapus giganteus
13/12/2014 - Sinharaja NP (inside park) - ssp indicus - 5+
Indian Swiftlet
Aerodramus unicolor
11/12/2014 - En route (Colombo-Sinharaja) - monotypic - a few
12/12/2014 - Sinharaja NP (Kudawa area) - monotypic - a few
13/12/2014 - Sinharaja NP (inside park) - monotypic - a few
14/12/2014 - Sinharaja NP (inside & near park) - monotypic - a few
15/12/2014 - Sinharaja NP (Kudawa area) - monotypic - a few
16/12/2014 - Sinharaja NP (Kudawa area) - monotypic - a few
18/12/2014 - En route (Nuwara Eliya-Bibele) - monotypic - a few
21/12/2014 - Nilgala Forest - monotypic - a few
22/12/2014 - Udawalawe NP - monotypic - a few
24/12/2014 - Yala NP - monotypic - a few
Little Swift
Apus affinis
20/12/2014 - Nilgala Forest - ssp singalensis - 2
21/12/2014 - En route (Bibele-Udawalawe) - ssp singalensis - a few
22/12/2014 - Udawalawe NP - ssp singalensis - a few
23/12/2014 - Yala NP (Kirinda area) - ssp singalensis - fairly common
24/12/2014 - Yala NP - ssp singalensis - fairly common
25/12/2014 - Bundala NP - ssp singalensis - fairly common
Asian Palm-Swift
Cypsiurus balasiensis
12/12/2014 - Sinharaja NP (Kudawa area) - ssp balasiensis - 10+
14/12/2014 - Sinharaja NP (inside & near park) - ssp balasiensis - a few
15/12/2014 - Sinharaja NP (Kudawa area) - ssp balasiensis - a few
16/12/2014 - En route (Sinharaja-Nuwara Eliya) - ssp balasiensis - a few
18/12/2014 - En route (Nuwara Eliya-Bibele) - ssp balasiensis - a few
20/12/2014 - Nilgala Forest - ssp balasiensis - a few
21/12/2014 - En route (Bibele-Udawalawe) - ssp balasiensis - a few
22/12/2014 - Udawalawe NP - ssp balasiensis - a few
24/12/2014 - Yala NP - ssp balasiensis - a few
Crested Treeswift
Hemiprocne coronata
15/12/2014 - Sinharaja NP (Kudawa area) - monotypic - 4
19/12/2014 - Nilagala Forest - monotypic - 2
21/12/2014 - Nilgala Forest - monotypic - a few
23/12/2014 - Yala NP (Kirinda area) - monotypic - 5+
24/12/2014 - Yala NP - monotypic - a few
25/12/2014 - Bundala NP - monotypic - a few
Malabar Trogon
Harpactes fasciatus
13/12/2014 - Sinharaja NP (inside park) - ssp fasciatus - 4
14/12/2014 - Sinharaja NP (inside & near park) - ssp fasciatus - 2
15/12/2014 - Sinharaja NP (Kudawa area) - ssp fasciatus - 1
16/12/2014 - Sinharaja NP (Kudawa area) - ssp fasciatus - 1
21/12/2014 - Nilgala Forest - HO - ssp unspecified - 1 heard
Common Kingfisher
Alcedo atthis
22/12/2014 - Udawalawe NP - ssp taprobana - 2
23/12/2014 - Yala NP (Kirinda area) - ssp taprobana - 2
24/12/2014 - Yala NP - ssp taprobana - 1
Blue-eared Kingfisher
Alcedo meninting
20/12/2014 - Nilgala Forest - ssp phillipsi - 1
Stork-billed Kingfisher
Pelargopsis capensis
22/12/2014 - Udawalawe NP - ssp capensis - 3
25/12/2014 - Bundala NP - ssp capensis - 2
White-throated Kingfisher
Halcyon smyrnensis
11/12/2014 - En route (Colombo-Sinharaja) - ssp fusca - a few
12/12/2014 - Sinharaja NP (Kudawa area) - ssp fusca - 1
16/12/2014 - En route (Sinharaja-Nuwara Eliya) - ssp fusca - a few
18/12/2014 - En route (Nuwara Eliya-Bibele) - ssp fusca - a few
19/12/2014 - Nilagala Forest - ssp fusca - 1
20/12/2014 - Nilgala Forest - ssp fusca - a few
21/12/2014 - En route (Bibele-Udawalawe) - ssp fusca - a few
22/12/2014 - Udawalawe NP - ssp fusca - 10+
23/12/2014 - Yala NP (Kirinda area) - ssp fusca - a few
24/12/2014 - Yala NP - ssp fusca - a few
25/12/2014 - Bundala NP - ssp fusca - 10+
Pied Kingfisher
Ceryle rudis
23/12/2014 - Yala NP (Kirinda area) - ssp travancoreensis - 2
24/12/2014 - Yala NP - ssp travancoreensis - 3+
25/12/2014 - Bundala NP - ssp travancoreensis - 5+
Green Bee-eater
Merops orientalis
19/12/2014 - Nilagala Forest - ssp orientalis - 5+
20/12/2014 - Nilgala Forest - ssp orientalis - 5+
21/12/2014 - Nilgala Forest - ssp orientalis - a few
21/12/2014 - En route (Bibele-Udawalawe) - ssp orientalis - a few
22/12/2014 - Udawalawe NP - ssp orientalis - common
23/12/2014 - Yala NP (Kirinda area) - ssp orientalis - fairly common
24/12/2014 - Yala NP - ssp orientalis - fairly common
25/12/2014 - Bundala NP - ssp orientalis - a few
Blue-tailed Bee-eater
Merops philippinus
12/12/2014 - Sinharaja NP (Kudawa area) - monotypic - 5+
13/12/2014 - Sinharaja NP (inside park) - monotypic - a few
15/12/2014 - Sinharaja NP (Kudawa area) - monotypic - a few
16/12/2014 - En route (Sinharaja-Nuwara Eliya) - monotypic - a few
17/12/2014 - Horton Plains NP - monotypic - 10+
22/12/2014 - Udawalawe NP - monotypic - fairly common
23/12/2014 - Yala NP (Kirinda area) - monotypic - 10+
24/12/2014 - Yala NP - monotypic - fairly common
25/12/2014 - Bundala NP - monotypic - a few
European Bee-eater
Merops apiaster
16/12/2014 - En route (Sinharaja-Nuwara Eliya) - monotypic - 2+
Chestnut-headed Bee-eater
Merops leschenaulti
16/12/2014 - En route (Sinharaja-Nuwara Eliya) - ssp leschenaulti - 5+
24/12/2014 - Yala NP - ssp leschenaulti - 10+
Indian Roller
Coracias benghalensis
18/12/2014 - En route (Nuwara Eliya-Bibele) - ssp indicus - 1
21/12/2014 - En route (Bibele-Udawalawe) - ssp indicus - a few
22/12/2014 - Udawalawe NP - ssp indicus - 2
23/12/2014 - Yala NP (Kirinda area) - ssp unspecified - 1
24/12/2014 - Yala NP - ssp indicus - 5+
Eurasian Hoopoe
Upupa epops
20/12/2014 - Nilgala Forest - ssp unspecified - 1
22/12/2014 - Udawalawe NP - ssp ceylonensis - 1
23/12/2014 - Yala NP (Kirinda area) - ssp ceylonensis - 1
24/12/2014 - Yala NP - ssp ceylonensis - 3+
Sri Lanka Gray Hornbill
Ocyceros gingalensis
Country endemic
12/12/2014 - Sinharaja NP (Kudawa area) - monotypic - 2
13/12/2014 - Sinharaja NP (inside park) - monotypic - 3
15/12/2014 - Sinharaja NP (Kudawa area) - monotypic - 5+
16/12/2014 - Sinharaja NP (Kudawa area) - monotypic - 3
18/12/2014 - Surrey Bird Sanctuary - monotypic - a few
20/12/2014 - Nilgala Forest - monotypic - 2
21/12/2014 - Nilgala Forest - monotypic - 3
Malabar Pied-Hornbill
Anthracoceros coronatus
Near-threatened (NT)
22/12/2014 - Udawalawe NP - monotypic - 50+
24/12/2014 - Yala NP - monotypic - 2
Crimson-fronted Barbet
Psilopogon rubricapillus
Country endemic
15/12/2014 - Sinharaja NP (Kudawa area) - monotypic - 1
Coppersmith Barbet
Psilopogon haemacephalus
19/12/2014 - Nilagala Forest - ssp indicus - 3
20/12/2014 - Nilgala Forest - ssp indicus - 2
22/12/2014 - Udawalawe NP - ssp indicus - 10+
Brown-headed Barbet
Psilopogon zeylanicus
12/12/2014 - Sinharaja NP (Kudawa area) - ssp zeylanicus - 1
18/12/2014 - Surrey Bird Sanctuary - ssp zeylanicus - 1
20/12/2014 - Nilgala Forest - ssp zeylanicus - 4
21/12/2014 - Nilgala Forest - HO - ssp unspecified - a few heard
22/12/2014 - Udawalawe NP - ssp zeylanicus - 10+
Yellow-fronted Barbet
Psilopogon flavifrons
Country endemic
12/12/2014 - Sinharaja NP (Kudawa area) - monotypic - 20+
13/12/2014 - Sinharaja NP (inside park) - monotypic - 5+
14/12/2014 - Sinharaja NP (inside & near park) - monotypic - 5+
15/12/2014 - Sinharaja NP (Kudawa area) - monotypic - 5+
16/12/2014 - Sinharaja NP (Kudawa area) - monotypic - 5+ seen + more heard
18/12/2014 - En route (Nuwara Eliya-Bibele) - HO - monotypic - a few heard
19/12/2014 - Nilagala Forest - monotypic - a few seen + more heard
20/12/2014 - Nilgala Forest - HO - monotypic - a few heard
21/12/2014 - Nilgala Forest - HO - monotypic - a few heard
23/12/2014 - Yala NP (Kirinda area) - HO - monotypic - a few heard
Brown-capped Woodpecker
Dendrocopos nanus
12/12/2014 - Sinharaja NP (Kudawa area) - ssp gymnopthalmus - 1
19/12/2014 - Nilagala Forest - ssp gymnopthalmus - 2
20/12/2014 - Nilgala Forest - ssp gymnopthalmus - 1
21/12/2014 - Nilgala Forest - ssp gymnopthalmus - 2
Yellow-crowned Woodpecker
Dendrocopos mahrattensis
19/12/2014 - Nilagala Forest - ssp mahrattensis - 3
20/12/2014 - Nilgala Forest - ssp mahrattensis - 1
Lesser Yellownape
Picus chlorolophus
13/12/2014 - Sinharaja NP (inside park) - ssp wellsi - 1
14/12/2014 - Sinharaja NP (inside & near park) - HO - ssp unspecified - 1 heard
15/12/2014 - Sinharaja NP (Kudawa area) - ssp wellsi - 1
Black-rumped Flameback
Dinopium benghalense
15/12/2014 - Sinharaja NP (Kudawa area) - ssp psarodes - 1
17/12/2014 - Horton Plains NP - HO - ssp unspecified - 1 heard
19/12/2014 - Nilagala Forest - ssp psarodes - 2
20/12/2014 - Nilgala Forest - ssp psarodes - 3
21/12/2014 - Nilgala Forest - ssp psarodes - 2
Crimson-backed Flameback
Chrysocolaptes stricklandi
Country endemic
14/12/2014 - Sinharaja NP (inside & near park) - monotypic - 1
15/12/2014 - Sinharaja NP (Kudawa area) - monotypic - 1
Alexandrine Parakeet
Psittacula eupatria
16/12/2014 - En route (Sinharaja-Nuwara Eliya) - ssp eupatria - 2+
22/12/2014 - Udawalawe NP - ssp eupatria - 10+
Rose-ringed Parakeet
Psittacula krameri
16/12/2014 - Sinharaja NP (Kudawa area) - ssp manillensis - 3
18/12/2014 - Surrey Bird Sanctuary - ssp manillensis - 10+
19/12/2014 - Nilagala Forest - ssp manillensis - a few
20/12/2014 - Nilgala Forest - ssp manillensis - a few
21/12/2014 - En route (Bibele-Udawalawe) - ssp manillensis - 20+
22/12/2014 - Udawalawe NP - ssp manillensis - common
23/12/2014 - Yala NP (Kirinda area) - ssp manillensis - fairly common
24/12/2014 - Yala NP - ssp manillensis - fairly common
Plum-headed Parakeet
Psittacula cyanocephala
22/12/2014 - Udawalawe NP - monotypic - 50+
Layard's Parakeet
Psittacula calthrapae
Country endemic
12/12/2014 - Sinharaja NP (Kudawa area) - monotypic - 4+
13/12/2014 - Sinharaja NP (inside park) - monotypic - 10+
14/12/2014 - Sinharaja NP (inside & near park) - monotypic - 3
15/12/2014 - Sinharaja NP (Kudawa area) - monotypic - 4
Sri Lanka Hanging-Parrot
Loriculus beryllinus
Country endemic
12/12/2014 - Sinharaja NP (Kudawa area) - monotypic - 10+
13/12/2014 - Sinharaja NP (inside park) - monotypic - a few
15/12/2014 - Sinharaja NP (Kudawa area) - monotypic - a few
16/12/2014 - Sinharaja NP (Kudawa area) - monotypic - a few
18/12/2014 - Surrey Bird Sanctuary - monotypic - 5+
19/12/2014 - Nilagala Forest - monotypic - 10+
22/12/2014 - Udawalawe NP - monotypic - a few
23/12/2014 - Yala NP (Kirinda area) - monotypic - a few
Indian Pitta
Pitta brachyura
17/12/2014 - Victoria Park (Nuwara Eliya) - monotypic - 1
18/12/2014 - Surrey Bird Sanctuary - HO - monotypic - 2 heard
19/12/2014 - Nilagala Forest - HO - monotypic - 3 heard
20/12/2014 - Nilgala Forest - monotypic - 1
21/12/2014 - Nilgala Forest - monotypic - 2 seen + a few heard
21/12/2014 - En route (Bibele-Udawalawe) - HO - monotypic - a few heard
22/12/2014 - Udawalawe NP - HO - monotypic - a few heard
23/12/2014 - Yala NP (Kirinda area) - monotypic - 1 seen + a few heard
24/12/2014 - Yala NP - HO - monotypic - a few heard
Sri Lanka Woodshrike
Tephrodornis affinis
Country endemic
19/12/2014 - Nilagala Forest - monotypic - 20+
20/12/2014 - Nilgala Forest - monotypic - 10+
21/12/2014 - Nilgala Forest - monotypic - 10+
22/12/2014 - Udawalawe NP - monotypic - 3
24/12/2014 - Yala NP - monotypic - 2
Bar-winged Flycatcher-shrike
Hemipus picatus
12/12/2014 - Sinharaja NP (Kudawa area) - ssp leggei - 5+
15/12/2014 - Sinharaja NP (Kudawa area) - ssp leggei - 2
19/12/2014 - Nilagala Forest - ssp leggei - 4
Ashy Woodswallow
Artamus fuscus
18/12/2014 - En route (Nuwara Eliya-Bibele) - monotypic - 2
Common Iora
Aegithina tiphia
12/12/2014 - Sinharaja NP (Kudawa area) - ssp multicolor - 5+
13/12/2014 - Sinharaja NP (inside park) - ssp multicolor - a few seen + more heard
14/12/2014 - Sinharaja NP (inside & near park) - ssp multicolor - a few seen + more heard
15/12/2014 - Sinharaja NP (Kudawa area) - ssp multicolor - a few seen + more heard
16/12/2014 - Sinharaja NP (Kudawa area) - ssp multicolor - a few
18/12/2014 - Surrey Bird Sanctuary - ssp multicolor - a few
19/12/2014 - Nilagala Forest - ssp multicolor - 15+
20/12/2014 - Nilgala Forest - ssp multicolor - 5+
21/12/2014 - Nilgala Forest - ssp multicolor - a few
23/12/2014 - Yala NP (Kirinda area) - ssp multicolor - 5+
24/12/2014 - Yala NP - ssp multicolor - a few
White-tailed Iora
Aegithina nigrolutea
19/12/2014 - Nilagala Forest - monotypic - 3
20/12/2014 - Nilgala Forest - monotypic - 1
21/12/2014 - Nilgala Forest - monotypic - 3
Small Minivet
Pericrocotus cinnamomeus
18/12/2014 - En route (Nuwara Eliya-Bibele) - ssp cinnamomeus - 4
19/12/2014 - Nilagala Forest - ssp cinnamomeus - 10+
20/12/2014 - Nilgala Forest - ssp cinnamomeus - 5+
21/12/2014 - Nilgala Forest - ssp cinnamomeus - 5+
22/12/2014 - Udawalawe NP - ssp cinnamomeus - a few
24/12/2014 - Yala NP - ssp cinnamomeus - a few
Orange Minivet
Pericrocotus flammeus
12/12/2014 - Sinharaja NP (Kudawa area) - monotypic - 5+
13/12/2014 - Sinharaja NP (inside park) - monotypic - 10+
14/12/2014 - Sinharaja NP (inside & near park) - monotypic - 5+
15/12/2014 - Sinharaja NP (Kudawa area) - monotypic - 5+
16/12/2014 - Sinharaja NP (Kudawa area) - monotypic - 5+
19/12/2014 - Nilagala Forest - monotypic - 10+
20/12/2014 - Nilgala Forest - monotypic - 5+
21/12/2014 - Nilgala Forest - monotypic - 5+
Large Cuckooshrike
Coracina macei
19/12/2014 - Nilagala Forest - ssp layardi - 4
20/12/2014 - Nilgala Forest - ssp layardi - 5+
21/12/2014 - Nilgala Forest - ssp layardi - 5+
Black-headed Cuckooshrike
Lalage melanoptera
19/12/2014 - Nilagala Forest - ssp sykesi - 10+
20/12/2014 - Nilgala Forest - ssp sykesi - 5+
21/12/2014 - Nilgala Forest - ssp sykesi - 5+
Brown Shrike
Lanius cristatus
12/12/2014 - Sinharaja NP (Kudawa area) - ssp unspecified - 5+
13/12/2014 - Sinharaja NP (inside park) - ssp unspecified - 3
15/12/2014 - Sinharaja NP (Kudawa area) - ssp unspecified - 2
16/12/2014 - Victoria Park (Nuwara Eliya) - ssp unspecified - 2
17/12/2014 - Victoria Park (Nuwara Eliya) - ssp unspecified - 2
18/12/2014 - Victoria Park (Nuwara Eliya) - ssp unspecified - 2
19/12/2014 - Nilagala Forest - ssp unspecified - 5+
20/12/2014 - Nilgala Forest - ssp unspecified - a few
21/12/2014 - Nilgala Forest - ssp unspecified - a few
21/12/2014 - En route (Bibele-Udawalawe) - ssp unspecified - a few
22/12/2014 - Udawalawe NP - ssp unspecified - 15+
23/12/2014 - Yala NP (Kirinda area) - ssp unspecified - a few
24/12/2014 - Yala NP - ssp unspecified - a few
Long-tailed Shrike
Lanius schach
16/12/2014 - En route (Sinharaja-Nuwara Eliya) - ssp caniceps - 3+
Black-hooded Oriole
Oriolus xanthornus
12/12/2014 - Sinharaja NP (Kudawa area) - ssp ceylonensis - 2
14/12/2014 - Sinharaja NP (inside & near park) - ssp ceylonensis - 1
16/12/2014 - Sinharaja NP (Kudawa area) - ssp unspecified - 1
18/12/2014 - Surrey Bird Sanctuary - HO - ssp unspecified - 1 heard
19/12/2014 - Nilagala Forest - ssp ceylonensis - 5+
20/12/2014 - Nilgala Forest - ssp ceylonensis - 3
21/12/2014 - Nilgala Forest - ssp ceylonensis - 3+ seen + more heard
22/12/2014 - Udawalawe NP - ssp ceylonensis - 2 seen + more heard
24/12/2014 - Yala NP - ssp ceylonensis - a few
White-bellied Drongo
Dicrurus caerulescens
12/12/2014 - Sinharaja NP (Kudawa area) - ssp leucopygialis - 10+
13/12/2014 - Sinharaja NP (inside park) - ssp leucopygialis - 10+
14/12/2014 - Sinharaja NP (inside & near park) - ssp leucopygialis - a few
15/12/2014 - Sinharaja NP (Kudawa area) - ssp leucopygialis - a few
16/12/2014 - Sinharaja NP (Kudawa area) - ssp leucopygialis - a few
19/12/2014 - Nilagala Forest - ssp leucopygialis - 10+
20/12/2014 - Nilgala Forest - ssp leucopygialis - 5+
21/12/2014 - Nilgala Forest - ssp leucopygialis - a few
Greater Racket-tailed Drongo
Dicrurus paradiseus
19/12/2014 - Nilagala Forest - ssp ceylonicus - 2
20/12/2014 - Nilgala Forest - ssp ceylonicus - 1
Sri Lanka Drongo
Dicrurus lophorinus
Country endemic
13/12/2014 - Sinharaja NP (inside park) - monotypic - 5+
14/12/2014 - Sinharaja NP (inside & near park) - monotypic - 5+
15/12/2014 - Sinharaja NP (Kudawa area) - monotypic - 3
White-browed Fantail
Rhipidura aureola
12/12/2014 - Sinharaja NP (Kudawa area) - ssp compressirostris - 1
18/12/2014 - En route (Nuwara Eliya-Bibele) - ssp compressirostris - 1
19/12/2014 - Nilagala Forest - ssp compressirostris - 10+
20/12/2014 - Nilgala Forest - ssp compressirostris - 5+
21/12/2014 - Nilgala Forest - ssp compressirostris - a few
21/12/2014 - En route (Bibele-Udawalawe) - ssp compressirostris - a few
22/12/2014 - Udawalawe NP - ssp compressirostris - 10+
23/12/2014 - Yala NP (Kirinda area) - ssp compressirostris - 10+
24/12/2014 - Yala NP - ssp compressirostris - 10+
Black-naped Monarch
Hypothymis azurea
12/12/2014 - Sinharaja NP (Kudawa area) - ssp ceylonensis - 2
13/12/2014 - Sinharaja NP (inside park) - ssp ceylonensis - 5+
14/12/2014 - Sinharaja NP (inside & near park) - ssp ceylonensis - 4
15/12/2014 - Sinharaja NP (Kudawa area) - ssp ceylonensis - 1
19/12/2014 - Nilagala Forest - ssp ceylonensis - 3
Asian Paradise-Flycatcher
Terpsiphone paradisi
12/12/2014 - Sinharaja NP (Kudawa area) - ssp ceylonensis - 3+
13/12/2014 - Sinharaja NP (inside park) - ssp ceylonensis - 2
14/12/2014 - Sinharaja NP (inside & near park) - ssp ceylonensis - 2
15/12/2014 - Sinharaja NP (Kudawa area) - ssp ceylonensis - 1
19/12/2014 - Nilagala Forest - ssp ceylonensis - 10+
20/12/2014 - Nilgala Forest - ssp ceylonensis - a few
21/12/2014 - Nilgala Forest - ssp ceylonensis - a few
22/12/2014 - Udawalawe NP - ssp ceylonensis - a few
24/12/2014 - Yala NP - ssp ceylonensis - 1
Sri Lanka Blue-Magpie
Urocissa ornata
Vulnerable (VU)
Country endemic
Restricted range
12/12/2014 - Sinharaja NP (Kudawa area) - monotypic - 1
13/12/2014 - Sinharaja NP (inside park) - monotypic - 3+
14/12/2014 - Sinharaja NP (inside & near park) - monotypic - 5+
15/12/2014 - Sinharaja NP (Kudawa area) - monotypic - 2
House Crow
Corvus splendens
11/12/2014 - En route (Colombo-Sinharaja) - ssp protegatus - common
22/12/2014 - Udawalawe NP - ssp protegatus - a few
23/12/2014 - Yala NP (Kirinda area) - ssp protegatus - a few
24/12/2014 - Yala NP - ssp protegatus - a few
Large-billed Crow
Corvus macrorhynchos
16/12/2014 - En route (Sinharaja-Nuwara Eliya) - ssp culminatus - fairly common
16/12/2014 - Victoria Park (Nuwara Eliya) - ssp culminatus - fairly common
17/12/2014 - Horton Plains NP - ssp culminatus - fairly common
17/12/2014 - Victoria Park (Nuwara Eliya) - ssp culminatus - fairly common
18/12/2014 - Victoria Park (Nuwara Eliya) - ssp culminatus - fairly common
18/12/2014 - Surrey Bird Sanctuary - ssp culminatus - a few
21/12/2014 - En route (Bibele-Udawalawe) - ssp culminatus - a few
22/12/2014 - Udawalawe NP - ssp culminatus - a few
23/12/2014 - Yala NP (Kirinda area) - ssp culminatus - a few
Jerdon's Bushlark
Mirafra affinis
20/12/2014 - Nilgala Forest - monotypic - 3
21/12/2014 - Nilgala Forest - monotypic - 2
22/12/2014 - Udawalawe NP - monotypic - fairly common
23/12/2014 - Yala NP (Kirinda area) - monotypic - 2
24/12/2014 - Yala NP - monotypic - 5+
Ashy-crowned Sparrow-Lark
Eremopterix griseus
23/12/2014 - Yala NP (Kirinda area) - monotypic - 10+
24/12/2014 - Yala NP - monotypic - 20+
Oriental Skylark
Alauda gulgula
25/12/2014 - Bundala NP - ssp gulgula - 5+
Barn Swallow
Hirundo rustica
12/12/2014 - Sinharaja NP (Kudawa area) - ssp unspecified - 2
16/12/2014 - En route (Sinharaja-Nuwara Eliya) - ssp unspecified - 20+
18/12/2014 - En route (Nuwara Eliya-Bibele) - ssp unspecified - a few
20/12/2014 - Nilgala Forest - ssp unspecified - 2
21/12/2014 - En route (Bibele-Udawalawe) - ssp unspecified - fairly common
22/12/2014 - Udawalawe NP - ssp unspecified - common
23/12/2014 - Yala NP (Kirinda area) - ssp unspecified - common
24/12/2014 - Yala NP - ssp unspecified - common
25/12/2014 - Bundala NP - ssp unspecified - common
Hill Swallow
Hirundo domicola
17/12/2014 - Horton Plains NP - monotypic - 10+
Sri Lanka Swallow
Cecropis hyperythra
Country endemic
12/12/2014 - Sinharaja NP (Kudawa area) - monotypic - 2
14/12/2014 - Sinharaja NP (inside & near park) - monotypic - 1
15/12/2014 - Sinharaja NP (Kudawa area) - monotypic - 3
16/12/2014 - Sinharaja NP (Kudawa area) - monotypic - 3
16/12/2014 - En route (Sinharaja-Nuwara Eliya) - monotypic - 2
18/12/2014 - En route (Nuwara Eliya-Bibele) - monotypic - 1
19/12/2014 - Nilagala Forest - monotypic - 3
20/12/2014 - Nilgala Forest - monotypic - 2
21/12/2014 - Nilgala Forest - monotypic - 10+
23/12/2014 - Yala NP (Kirinda area) - monotypic - 1
Gray-headed Canary-Flycatcher
Culicicapa ceylonensis
17/12/2014 - Horton Plains NP - ssp ceylonensis - 5+
Cinereous Tit
Parus cinereus
17/12/2014 - Horton Plains NP - ssp mahrattarum - 10+
17/12/2014 - Victoria Park (Nuwara Eliya) - ssp mahrattarum - 2
18/12/2014 - Victoria Park (Nuwara Eliya) - ssp mahrattarum - 2
19/12/2014 - Nilagala Forest - ssp mahrattarum - 3
Velvet-fronted Nuthatch
Sitta frontalis
12/12/2014 - Sinharaja NP (Kudawa area) - ssp frontalis - 2
13/12/2014 - Sinharaja NP (inside park) - ssp frontalis - 5+
14/12/2014 - Sinharaja NP (inside & near park) - ssp frontalis - 2
17/12/2014 - Horton Plains NP - ssp frontalis - 2
18/12/2014 - Surrey Bird Sanctuary - ssp frontalis - 1
19/12/2014 - Nilagala Forest - ssp frontalis - 1
Black-capped Bulbul
Pycnonotus melanicterus
Country endemic
12/12/2014 - Sinharaja NP (Kudawa area) - monotypic - 5+
13/12/2014 - Sinharaja NP (inside park) - monotypic - 5+
14/12/2014 - Sinharaja NP (inside & near park) - monotypic - 5+
15/12/2014 - Sinharaja NP (Kudawa area) - monotypic - 3+
16/12/2014 - Sinharaja NP (Kudawa area) - monotypic - a few
19/12/2014 - Nilagala Forest - monotypic - 1
Red-vented Bulbul
Pycnonotus cafer
11/12/2014 - En route (Colombo-Sinharaja) - ssp cafer - a few
12/12/2014 - Sinharaja NP (Kudawa area) - ssp cafer - fairly common
15/12/2014 - Sinharaja NP (Kudawa area) - ssp cafer - fairly common
16/12/2014 - Sinharaja NP (Kudawa area) - ssp cafer - fairly common
16/12/2014 - Victoria Park (Nuwara Eliya) - ssp cafer - a few
18/12/2014 - Victoria Park (Nuwara Eliya) - ssp cafer - a few
18/12/2014 - Surrey Bird Sanctuary - ssp cafer - a few
18/12/2014 - En route (Nuwara Eliya-Bibele) - ssp cafer - a few
19/12/2014 - Nilagala Forest - ssp cafer - fairly common
20/12/2014 - Nilgala Forest - ssp cafer - fairly common
21/12/2014 - Nilgala Forest - ssp cafer - fairly common
22/12/2014 - Udawalawe NP - ssp cafer - common
23/12/2014 - Yala NP (Kirinda area) - ssp cafer - common
24/12/2014 - Yala NP - ssp cafer - common
25/12/2014 - Bundala NP - ssp cafer - a few
Yellow-eared Bulbul
Pycnonotus penicillatus
Near-threatened (NT)
Country endemic
17/12/2014 - Horton Plains NP - monotypic - 20+
17/12/2014 - Victoria Park (Nuwara Eliya) - monotypic - 3
18/12/2014 - Victoria Park (Nuwara Eliya) - monotypic - 3
White-browed Bulbul
Pycnonotus luteolus
12/12/2014 - Sinharaja NP (Kudawa area) - ssp insulae - 1
19/12/2014 - Nilagala Forest - ssp insulae - 3
20/12/2014 - Nilgala Forest - ssp insulae - 2
21/12/2014 - En route (Bibele-Udawalawe) - ssp insulae - 2
22/12/2014 - Udawalawe NP - ssp insulae - 1
23/12/2014 - Yala NP (Kirinda area) - ssp insulae - 5+
24/12/2014 - Yala NP - ssp insulae - 5+
25/12/2014 - Bundala NP - ssp insulae - a few
Yellow-browed Bulbul
Iole indica
12/12/2014 - Sinharaja NP (Kudawa area) - ssp guglielmi - fairly common
13/12/2014 - Sinharaja NP (inside park) - ssp guglielmi - 10+
14/12/2014 - Sinharaja NP (inside & near park) - ssp guglielmi - fairly common
15/12/2014 - Sinharaja NP (Kudawa area) - ssp guglielmi - fairly common
16/12/2014 - Sinharaja NP (Kudawa area) - ssp guglielmi - fairly common
Square-tailed Bulbul
Hypsipetes ganeesa
12/12/2014 - Sinharaja NP (Kudawa area) - ssp humii - fairly common
13/12/2014 - Sinharaja NP (inside park) - ssp humii - 10+
14/12/2014 - Sinharaja NP (inside & near park) - ssp humii - a few
15/12/2014 - Sinharaja NP (Kudawa area) - ssp humii - common
16/12/2014 - Sinharaja NP (Kudawa area) - ssp humii - common
21/12/2014 - Nilgala Forest - ssp humii - 5+
Green Warbler
Phylloscopus nitidus
12/12/2014 - Sinharaja NP (Kudawa area) - monotypic - 1 seen + more heard
13/12/2014 - Sinharaja NP (inside park) - monotypic - a few seen + more heard
14/12/2014 - Sinharaja NP (inside & near park) - monotypic - a few seen + more heard
15/12/2014 - Sinharaja NP (Kudawa area) - monotypic - a few seen + more heard
16/12/2014 - Sinharaja NP (Kudawa area) - monotypic - a few
17/12/2014 - Horton Plains NP - monotypic - a few
18/12/2014 - Victoria Park (Nuwara Eliya) - monotypic - a few
18/12/2014 - Surrey Bird Sanctuary - monotypic - a few
19/12/2014 - Nilagala Forest - monotypic - a few
21/12/2014 - Nilgala Forest - monotypic - a few
22/12/2014 - Udawalawe NP - monotypic - a few
Large-billed Leaf Warbler
Phylloscopus magnirostris
12/12/2014 - Sinharaja NP (Kudawa area) - monotypic - 2
13/12/2014 - Sinharaja NP (inside park) - monotypic - 1 seen + more heard
14/12/2014 - Sinharaja NP (inside & near park) - HO - monotypic - a few heard
15/12/2014 - Sinharaja NP (Kudawa area) - monotypic - 2 seen + more heard
16/12/2014 - Victoria Park (Nuwara Eliya) - monotypic - 1
17/12/2014 - Horton Plains NP - monotypic - 1
19/12/2014 - Nilagala Forest - monotypic - 1
Blyth's Reed-Warbler
Acrocephalus dumetorum
15/12/2014 - Sinharaja NP (Kudawa area) - monotypic - 1
19/12/2014 - Nilagala Forest - monotypic - 1
22/12/2014 - Udawalawe NP - monotypic - 1
23/12/2014 - Yala NP (Kirinda area) - monotypic - 1
Clamorous Reed-Warbler
Acrocephalus stentoreus
25/12/2014 - Bundala NP - ssp meridionalis - 4
Sri Lanka Bush-Warbler
Elaphrornis palliseri
Near-threatened (NT)
Country endemic
17/12/2014 - Horton Plains NP - monotypic - 1 seen + a few heard
Zitting Cisticola
Cisticola juncidis
20/12/2014 - Nilgala Forest - ssp omalurus - 2
22/12/2014 - Udawalawe NP - ssp omalurus - 10+
23/12/2014 - Yala NP (Kirinda area) - ssp omalurus - 10+
24/12/2014 - Yala NP - ssp omalurus - a vew
Common Tailorbird
Orthotomus sutorius
13/12/2014 - Sinharaja NP (inside park) - ssp sutorius - 2
16/12/2014 - Victoria Park (Nuwara Eliya) - ssp fernandonis - 4
17/12/2014 - Horton Plains NP - ssp fernandonis - 10+
17/12/2014 - Victoria Park (Nuwara Eliya) - ssp fernandonis - 3+
18/12/2014 - Victoria Park (Nuwara Eliya) - ssp fernandonis - a few
19/12/2014 - Nilagala Forest - ssp sutorius - a few
23/12/2014 - Yala NP (Kirinda area) - ssp sutorius - a few
24/12/2014 - Yala NP - ssp sutorius - a few
Gray-breasted Prinia
Prinia hodgsonii
19/12/2014 - Nilagala Forest - ssp pectoralis - 15+
20/12/2014 - Nilgala Forest - ssp pectoralis - 5+
21/12/2014 - Nilgala Forest - ssp pectoralis - 5+
22/12/2014 - Udawalawe NP - ssp pectoralis - a few
23/12/2014 - Yala NP (Kirinda area) - ssp pectoralis - a few
24/12/2014 - Yala NP - ssp pectoralis - a few
Ashy Prinia
Prinia socialis
19/12/2014 - Nilagala Forest - ssp brevicauda - 2
22/12/2014 - Udawalawe NP - ssp brevicauda - 5+
23/12/2014 - Yala NP (Kirinda area) - ssp unspecified - 2
24/12/2014 - Yala NP - ssp brevicauda - a few
Plain Prinia
Prinia inornata
19/12/2014 - Nilagala Forest - ssp insularis - 1
22/12/2014 - Udawalawe NP - ssp insularis - fairly common
23/12/2014 - Yala NP (Kirinda area) - ssp insularis - a few
24/12/2014 - Yala NP - ssp insularis - fairly common
Hume's Whitethroat
Sylvia althaea
23/12/2014 - Yala NP (Kirinda area) - monotypic - 1
Yellow-eyed Babbler
Chrysomma sinense
19/12/2014 - Nilagala Forest - ssp nasale - 3
22/12/2014 - Udawalawe NP - ssp nasale - 10+
23/12/2014 - Yala NP (Kirinda area) - ssp nasale - 5+
Sri Lanka White-eye
Zosterops ceylonensis
Country endemic
17/12/2014 - Horton Plains NP - monotypic - fairly common
17/12/2014 - Victoria Park (Nuwara Eliya) - monotypic - 5+
18/12/2014 - Victoria Park (Nuwara Eliya) - monotypic - 5+
Oriental White-eye
Zosterops palpebrosus
12/12/2014 - Sinharaja NP (Kudawa area) - ssp egregius - 20+
13/12/2014 - Sinharaja NP (inside park) - ssp egregius - 5+
14/12/2014 - Sinharaja NP (inside & near park) - ssp egregius - a few
18/12/2014 - Surrey Bird Sanctuary - ssp egregius - 5+
22/12/2014 - Udawalawe NP - ssp egregius - a few
Tawny-bellied Babbler
Dumetia hyperythra
19/12/2014 - Nilagala Forest - ssp phillipsi - 10+
20/12/2014 - Nilgala Forest - ssp phillipsi - 5+
21/12/2014 - Nilgala Forest - ssp phillipsi - 5+
22/12/2014 - Udawalawe NP - ssp phillipsi - 10+
23/12/2014 - Yala NP (Kirinda area) - ssp phillipsi - 5+
Dark-fronted Babbler
Rhopocichla atriceps
12/12/2014 - Sinharaja NP (Kudawa area) - ssp nigrifrons - 5+
13/12/2014 - Sinharaja NP (inside park) - ssp nigrifrons - 3
14/12/2014 - Sinharaja NP (inside & near park) - ssp nigrifrons - 5+
17/12/2014 - Horton Plains NP - ssp nigrifrons - 5+
18/12/2014 - Victoria Park (Nuwara Eliya) - ssp nigrifrons - 5+
19/12/2014 - Nilagala Forest - ssp nigrifrons - 3
20/12/2014 - Nilgala Forest - ssp nigrifrons - 1
Sri Lanka Scimitar-Babbler
Pomatorhinus melanurus
Country endemic
13/12/2014 - Sinharaja NP (inside park) - monotypic - 5+
14/12/2014 - Sinharaja NP (inside & near park) - monotypic - 3 seen + a few heard
15/12/2014 - Sinharaja NP (Kudawa area) - HO - monotypic - 2 heard
17/12/2014 - Horton Plains NP - monotypic - 3+ seen + a few heard
18/12/2014 - Victoria Park (Nuwara Eliya) - monotypic - 2
18/12/2014 - Surrey Bird Sanctuary - HO - monotypic - a few heard
Brown-capped Babbler
Pellorneum fuscocapillus
14/12/2014 - Sinharaja NP (inside & near park) - ssp unspecified - 2 seen + 1 heard
15/12/2014 - Sinharaja NP (Kudawa area) - HO - ssp unspecified - 1 heard
18/12/2014 - Surrey Bird Sanctuary - ssp unspecified - 1 seen + more heard
19/12/2014 - Nilagala Forest - ssp unspecified - 1 seen + 1 heard
20/12/2014 - Nilgala Forest - ssp unspecified - 1 seen + more heard
21/12/2014 - Nilgala Forest - ssp unspecified - 1 seen +1 heard
Orange-billed Babbler
Turdoides rufescens
Near-threatened (NT)
Country endemic
12/12/2014 - Sinharaja NP (Kudawa area) - monotypic - 10+
13/12/2014 - Sinharaja NP (inside park) - monotypic - 20+
14/12/2014 - Sinharaja NP (inside & near park) - monotypic - 10+
15/12/2014 - Sinharaja NP (Kudawa area) - monotypic - 10+
Yellow-billed Babbler
Turdoides affinis
11/12/2014 - En route (Colombo-Sinharaja) - ssp taprobana - a few
15/12/2014 - Sinharaja NP (Kudawa area) - ssp taprobana - 2
18/12/2014 - Surrey Bird Sanctuary - ssp taprobana - 10+
18/12/2014 - En route (Nuwara Eliya-Bibele) - ssp taprobana - 10+
19/12/2014 - Nilagala Forest - ssp taprobana - 20+
20/12/2014 - Nilgala Forest - ssp taprobana - 10+
21/12/2014 - Nilgala Forest - ssp taprobana - 10+
22/12/2014 - Udawalawe NP - ssp taprobana - fairly common
23/12/2014 - Yala NP (Kirinda area) - ssp taprobana - common
Ashy-headed Laughingthrush
Garrulax cinereifrons
Vulnerable (VU)
Country endemic
Restricted range
13/12/2014 - Sinharaja NP (inside park) - monotypic - 10+
Asian Brown Flycatcher
Muscicapa latirostris
12/12/2014 - Sinharaja NP (Kudawa area) - ssp unspecified - 2
13/12/2014 - Sinharaja NP (inside park) - ssp unspecified - 3
Brown-breasted Flycatcher
Muscicapa muttui
12/12/2014 - Sinharaja NP (Kudawa area) - monotypic - 5+
13/12/2014 - Sinharaja NP (inside park) - monotypic - 5+
14/12/2014 - Sinharaja NP (inside & near park) - monotypic - a few
15/12/2014 - Sinharaja NP (Kudawa area) - monotypic - 1
18/12/2014 - Surrey Bird Sanctuary - monotypic - 1
20/12/2014 - Nilgala Forest - monotypic - 1
Indian Robin
Copsychus fulicatus
19/12/2014 - Nilagala Forest - ssp leucopterus - 10+
20/12/2014 - Nilgala Forest - ssp leucopterus - 5+
21/12/2014 - Nilgala Forest - ssp leucopterus - 10+
22/12/2014 - Udawalawe NP - ssp leucopterus - 20+
23/12/2014 - Yala NP (Kirinda area) - ssp leucopterus - 15+
24/12/2014 - Yala NP - ssp leucopterus - 20+
Oriental Magpie-Robin
Copsychus saularis
12/12/2014 - Sinharaja NP (Kudawa area) - ssp ceylonensis - 2
16/12/2014 - Victoria Park (Nuwara Eliya) - ssp ceylonensis - 10+
17/12/2014 - Victoria Park (Nuwara Eliya) - ssp ceylonensis - 5+
18/12/2014 - Victoria Park (Nuwara Eliya) - ssp ceylonensis - a few
18/12/2014 - En route (Nuwara Eliya-Bibele) - ssp ceylonensis - a few
19/12/2014 - Nilagala Forest - ssp ceylonensis - a few
20/12/2014 - Nilgala Forest - ssp ceylonensis - a few
22/12/2014 - Udawalawe NP - ssp ceylonensis - a few
23/12/2014 - Yala NP (Kirinda area) - ssp ceylonensis - a few
24/12/2014 - Yala NP - ssp ceylonensis - a few
25/12/2014 - Bundala NP - ssp ceylonensis - a few
White-rumped Shama
Copsychus malabaricus
20/12/2014 - Nilgala Forest - ssp leggei - 3
21/12/2014 - Nilgala Forest - HO - ssp unspecified - 1 heard
22/12/2014 - Udawalawe NP - ssp leggei - 1
Tickell's Blue-Flycatcher
Cyornis tickelliae
14/12/2014 - Sinharaja NP (inside & near park) - ssp jerdoni - 4
15/12/2014 - Sinharaja NP (Kudawa area) - ssp jerdoni - 1
18/12/2014 - Surrey Bird Sanctuary - ssp jerdoni - 2
19/12/2014 - Nilagala Forest - ssp jerdoni - 3
Dull-blue Flycatcher
Eumyias sordidus
Near-threatened (NT)
Country endemic
17/12/2014 - Horton Plains NP - monotypic - 1
18/12/2014 - Surrey Bird Sanctuary - monotypic - 1
Indian Blue Robin
Larvivora brunnea
14/12/2014 - Sinharaja NP (inside & near park) - ssp unspecified - 1
16/12/2014 - Victoria Park (Nuwara Eliya) - ssp brunnea - 2
17/12/2014 - Victoria Park (Nuwara Eliya) - ssp brunnea - 1
18/12/2014 - Victoria Park (Nuwara Eliya) - ssp brunnea - 1
Sri Lanka Whistling-Thrush
Myophonus blighi
Endangered (EN)
Country endemic
Restricted range
17/12/2014 - Victoria Park (Nuwara Eliya) - monotypic - 1 male at the stream near Andrews Hotel
Kashmir Flycatcher
Ficedula subrubra
Vulnerable (VU)
Restricted range
16/12/2014 - Victoria Park (Nuwara Eliya) - HO - monotypic - 1 heard
17/12/2014 - Victoria Park (Nuwara Eliya) - monotypic - 1 male
18/12/2014 - Victoria Park (Nuwara Eliya) - monotypic - 1 male
Pied Bushchat
Saxicola caprata
17/12/2014 - Horton Plains NP - ssp atratus - 10+
Pied Thrush
Geokichla wardii
16/12/2014 - Victoria Park (Nuwara Eliya) - monotypic - 1
18/12/2014 - Victoria Park (Nuwara Eliya) - monotypic - 3
Spot-winged Thrush
Geokichla spiloptera
Near-threatened (NT)
Country endemic
12/12/2014 - Sinharaja NP (Kudawa area) - monotypic - 1
13/12/2014 - Sinharaja NP (inside park) - monotypic - 3
14/12/2014 - Sinharaja NP (inside & near park) - monotypic - 1
17/12/2014 - Horton Plains NP - monotypic - 1 seen + 1 heard
Scaly Thrush
Zoothera dauma
13/12/2014 - Sinharaja NP (inside park) - ssp imbricata - 2
Indian Blackbird
Turdus simillimus
17/12/2014 - Horton Plains NP - ssp kinnisii - 3+
Sri Lanka Myna
Gracula ptilogenys
Near-threatened (NT)
Country endemic
13/12/2014 - Sinharaja NP (inside park) - monotypic - 7
14/12/2014 - Sinharaja NP (inside & near park) - monotypic - 2
Common Myna
Acridotheres tristis
11/12/2014 - En route (Colombo-Sinharaja) - ssp melanosternus - a few
16/12/2014 - En route (Sinharaja-Nuwara Eliya) - ssp melanosternus - fairly common
17/12/2014 - Horton Plains NP - ssp melanosternus - a few
17/12/2014 - Victoria Park (Nuwara Eliya) - ssp melanosternus - a few
18/12/2014 - Victoria Park (Nuwara Eliya) - ssp melanosternus - fairly common
18/12/2014 - Surrey Bird Sanctuary - ssp melanosternus - a few
18/12/2014 - En route (Nuwara Eliya-Bibele) - ssp melanosternus - fairly common
19/12/2014 - Nilagala Forest - ssp melanosternus - a few
20/12/2014 - Nilgala Forest - ssp melanosternus - a few
21/12/2014 - Nilgala Forest - ssp melanosternus - a few
21/12/2014 - En route (Bibele-Udawalawe) - ssp melanosternus - common
22/12/2014 - Udawalawe NP - ssp melanosternus - fairly common
23/12/2014 - Yala NP (Kirinda area) - ssp melanosternus - fairly common
24/12/2014 - Yala NP - ssp melanosternus - fairly common
25/12/2014 - Bundala NP - ssp melanosternus - a few
White-faced Starling
Sturnia albofrontata
Vulnerable (VU)
Country endemic
Restricted range
13/12/2014 - Sinharaja NP (inside park) - monotypic - 10+
Brahminy Starling
Temenuchus pagodarum
23/12/2014 - Yala NP (Kirinda area) - monotypic - 20+
24/12/2014 - Yala NP - monotypic - 10+
Rosy Starling
Pastor roseus
22/12/2014 - Udawalawe NP - monotypic - 50+
23/12/2014 - Yala NP (Kirinda area) - monotypic - 10+
24/12/2014 - Yala NP - monotypic - 50+
Jerdon's Leafbird
Chloropsis jerdoni
19/12/2014 - Nilagala Forest - monotypic - 5+
20/12/2014 - Nilgala Forest - monotypic - 3
22/12/2014 - Udawalawe NP - monotypic - 2
Golden-fronted Leafbird
Chloropsis aurifrons
15/12/2014 - Sinharaja NP (Kudawa area) - ssp insularis - 1
16/12/2014 - Sinharaja NP (Kudawa area) - ssp insularis - 2
Thick-billed Flowerpecker
Dicaeum agile
23/12/2014 - Yala NP (Kirinda area) - ssp zeylonicum - 1
24/12/2014 - Yala NP - ssp zeylonicum - 5+
White-throated Flowerpecker
Dicaeum vincens
Near-threatened (NT)
Country endemic
Restricted range
12/12/2014 - Sinharaja NP (Kudawa area) - monotypic - 1
13/12/2014 - Sinharaja NP (inside park) - monotypic - 4
14/12/2014 - Sinharaja NP (inside & near park) - monotypic - 2
15/12/2014 - Sinharaja NP (Kudawa area) - monotypic - 3+
Pale-billed Flowerpecker
Dicaeum erythrorhynchos
12/12/2014 - Sinharaja NP (Kudawa area) - ssp ceylonense - 10+
13/12/2014 - Sinharaja NP (inside park) - ssp ceylonense - 5+
14/12/2014 - Sinharaja NP (inside & near park) - ssp ceylonense - a few
15/12/2014 - Sinharaja NP (Kudawa area) - ssp ceylonense - a few
16/12/2014 - Sinharaja NP (Kudawa area) - ssp ceylonense - a few
16/12/2014 - Victoria Park (Nuwara Eliya) - ssp ceylonense - a few
17/12/2014 - Horton Plains NP - ssp ceylonense - a few
17/12/2014 - Victoria Park (Nuwara Eliya) - ssp ceylonense - a few
18/12/2014 - Victoria Park (Nuwara Eliya) - ssp ceylonense - a few
19/12/2014 - Nilagala Forest - ssp ceylonense - a few
24/12/2014 - Yala NP - ssp ceylonense - a few
Purple-rumped Sunbird
Leptocoma zeylonica
12/12/2014 - Sinharaja NP (Kudawa area) - ssp zeylonica - fairly common
14/12/2014 - Sinharaja NP (inside & near park) - ssp zeylonica - a few
15/12/2014 - Sinharaja NP (Kudawa area) - ssp zeylonica - fairly common
16/12/2014 - Sinharaja NP (Kudawa area) - ssp zeylonica - a few
17/12/2014 - Horton Plains NP - ssp zeylonica - a few
18/12/2014 - Victoria Park (Nuwara Eliya) - ssp zeylonica - a few
18/12/2014 - Surrey Bird Sanctuary - ssp zeylonica - a few
19/12/2014 - Nilagala Forest - ssp zeylonica - a few
20/12/2014 - Nilgala Forest - ssp zeylonica - a few
21/12/2014 - Nilgala Forest - ssp zeylonica - a few
22/12/2014 - Udawalawe NP - ssp zeylonica - a few
23/12/2014 - Yala NP (Kirinda area) - ssp zeylonica - fairly common
24/12/2014 - Yala NP - ssp zeylonica - a few
Purple Sunbird
Cinnyris asiaticus
22/12/2014 - Udawalawe NP - ssp asiaticus - 1
23/12/2014 - Yala NP (Kirinda area) - ssp asiaticus - fairly common
24/12/2014 - Yala NP - ssp asiaticus - fairly common
Long-billed Sunbird
Cinnyris lotenius
18/12/2014 - Surrey Bird Sanctuary - ssp lotenius - 3
22/12/2014 - Udawalawe NP - ssp lotenius - 5+
25/12/2014 - Bundala NP - ssp lotenius - 2
Gray Wagtail
Motacilla cinerea
13/12/2014 - Sinharaja NP (inside park) - ssp cinerea - 1
16/12/2014 - Victoria Park (Nuwara Eliya) - ssp cinerea - 10+
17/12/2014 - Victoria Park (Nuwara Eliya) - ssp cinerea - 5+
18/12/2014 - Victoria Park (Nuwara Eliya) - ssp cinerea - 5+
Oriental Pipit
Anthus rufulus
16/12/2014 - Victoria Park (Nuwara Eliya) - ssp unspecified - 2
17/12/2014 - Victoria Park (Nuwara Eliya) - ssp malayensis - 2
22/12/2014 - Udawalawe NP - ssp malayensis - 5+
23/12/2014 - Yala NP (Kirinda area) - ssp malayensis - 20+
24/12/2014 - Yala NP - ssp malayensis - fairly common
25/12/2014 - Bundala NP - ssp malayensis - a few
Blyth's Pipit
Anthus godlewskii
22/12/2014 - Udawalawe NP - monotypic - 5+
Forest Wagtail
Dendronanthus indicus
16/12/2014 - Victoria Park (Nuwara Eliya) - monotypic - 3
17/12/2014 - Victoria Park (Nuwara Eliya) - monotypic - 5+
18/12/2014 - Victoria Park (Nuwara Eliya) - monotypic - 3+
House Sparrow
Passer domesticus
11/12/2014 - En route (Colombo-Sinharaja) - ssp indicus - a few
16/12/2014 - Victoria Park (Nuwara Eliya) - ssp indicus - a few
17/12/2014 - Victoria Park (Nuwara Eliya) - ssp indicus - a few
18/12/2014 - Victoria Park (Nuwara Eliya) - ssp indicus - a few
23/12/2014 - Yala NP (Kirinda area) - ssp indicus - a few
25/12/2014 - Bundala NP - ssp indicus - a few
Streaked Weaver
Ploceus manyar
25/12/2014 - Bundala NP - ssp flaviceps - 1
Baya Weaver
Ploceus philippinus
24/12/2014 - Yala NP - ssp philippinus - 10+
White-rumped Munia
Lonchura striata
12/12/2014 - Sinharaja NP (Kudawa area) - ssp striata - 20+
14/12/2014 - Sinharaja NP (inside & near park) - ssp striata - 1
15/12/2014 - Sinharaja NP (Kudawa area) - ssp striata - 4
19/12/2014 - Nilagala Forest - ssp striata - 10+
20/12/2014 - Nilgala Forest - ssp striata - a few
21/12/2014 - Nilgala Forest - ssp striata - a few
Black-throated Munia
Lonchura kelaarti
12/12/2014 - Sinharaja NP (Kudawa area) - ssp kelaarti - 3+
13/12/2014 - Sinharaja NP (inside park) - ssp kelaarti - 1
Scaly-breasted Munia
Lonchura punctulata
19/12/2014 - Nilagala Forest - ssp punctulata - 5+
20/12/2014 - Nilgala Forest - ssp punctulata - a few
21/12/2014 - En route (Bibele-Udawalawe) - ssp punctulata - a few
23/12/2014 - Yala NP (Kirinda area) - ssp punctulata - 10+
Tricolored Munia
Lonchura malacca
22/12/2014 - Udawalawe NP - ssp malacca - 30+