I am a PhD student at Ghent University, more precisely at the Foundations Lab for Imprecise Probabilities (FLip) of the Department of Electronics and Information Systems, part of the Faculty of Engineering and Architecture. Before October 2017, I was a member of the SMACS Research Group, part of the Department of Telecommunications and Information Processing, for two years. From November 2019 until January 2020, I was on a three month long research stay at the UNIMODE research group of the University of Oviedo, Spain.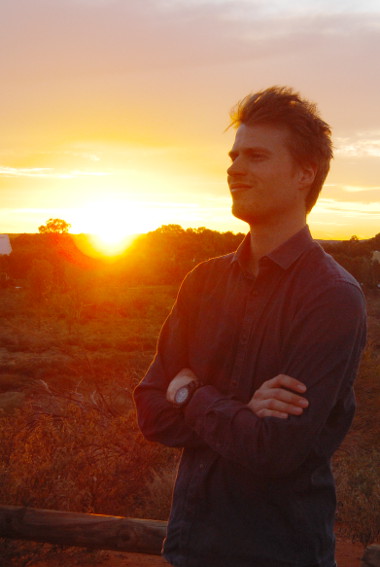 My research is focussed around the theory and applications of imprecise probabilities. I first became acquainted with imprecise probabilities during my Master thesis, in which I used imprecise probabilities to model the noise in a one-dimensional discrete-time linear-quadratic optimal control problem. On the theoretical side, I am currently working on stochastic processes, mainly (an imprecise extension of) the Poisson process and (ergodicity of) imprecise continuous-time Markov chains. These stochastic process are used as models in a lot of fields. From a practical point of view, my main interest lies in using these imprecise stochastic processes to robustly model queueing systems.
If interested, you can scroll down to take a look at my scientific output, brief academic CV or contact details.
Scientific output
Bounding inferences for large-scale continuous-time Markov chains: A new approach based on lumping and imprecise Markov chains

. In

International Journal of Approximate Reasoning

,

115:96–133

,

Dec. 2019

.
.

Optimal control of a linear system subject to partially specified input noise

. In

International Journal of Robust and Nonlinear Control

,

29(12):3892–3914

,

Aug. 2019

.
.

Imprecise Markov Models for Scalable and Robust Performance Evaluation of Flexi-Grid Spectrum Allocation Policies

. In

IEEE Transactions on Communications

,

66(11):5401–5414

,

Nov. 2018

.
.
Academic CV
Working experience
Teaching
This course discusses the notion of nonlinearity in a dynamical context in a systematic way. In the exercise sessions I supervise, the objective is to get familiar with the tools and techniques useful in the qualitative and quantitative study of the dynamics of nonlinear systems. Lecturer: Jasper De Bock
This course introduces basic concepts of queueing analysis and simulation for assessing the performance of computer and communication systems. I supervised the exercise sessions on probability theory (and Markov chains in particular), birth-death queues and queueing networks. Lecturers: Joris Walraevens and Dieter Fiems
Academic services
I was a member of the local organising committee of ISIPTA 2019, the 20-year anniversary edition of the International Symposium on Imprecise Probabilities: Theories and Applications. My duties included designing and managing the conference website.
Education
Option Control Engineering & Automation, graduated with greatest distinction.
Graduated with great distinction.
Alexander Erreygers
Technologiepark - Zwijnaarde 125
B9052 Zwijnaarde
Belgium
alexander.erreygers@ugent.be